Juneau's only All-Suites Hotel is located just 8 miles from Juneau International Airport and 12.7 miles from the Alaska Marine Highway Ferry Terminal — we offer complimentary shuttle service to & from both. Situated close to the bus route of the local transit system, and within walking distance to bustling downtown Juneau's State & Federal buildings, museums, the Mt Roberts Tram, many gift shops and restaurants, makes the Juneau Hotel a perfect location.
1200 W. 9th Street
Juneau, Alaska, 99801
Our friendly staff is always happy to help our guests with information and questions. Please don't hesitate to contact us if we can help in any way!
Directions from the Juneau International Airport
Airport is 8 miles from the hotel.
When leaving the airport, turn right on Yandukin Dr.
Bear right on Egan Drive.
Drive approx. 7.5 miles.
Turn right on 9th Street arriving at the Juneau Hotel.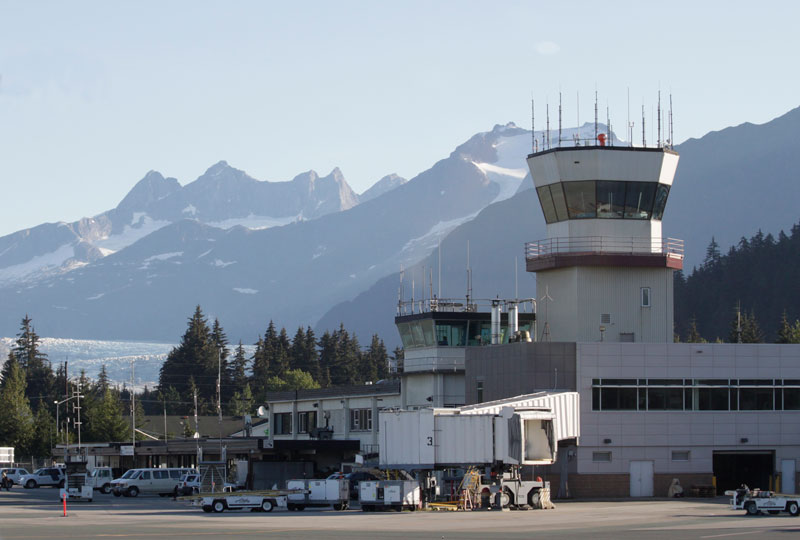 Distances to Local, Historical & Corporate Attractions
LOCAL ATTRACTIONS
Alaska State Capitol — 1 m / 1.6 km E
Alaska State Governors Mansion — 1 m / 1.6 km E
Alaska State Museum — 1 m / 1.6 km E
Auke Bay — 11.5 m / 18.4 km NW
Centennial Hall —.5 m / .8 km E
Eaglecrest Ski Area — 11 m / 17.6 km W
Glacier Gardens Rainforest Adventure — 7.5 m / 12 km NW
Last Chance Mining Museum — 3 m / 4.8 km E
HISTORICAL ATTRACTIONS
Macaulay Salmon Hatchery — 3.5 m / 5.6 km NW
Mendenhall Glacier — 12 m / 19.2 km NW
Mt Roberts Tramway — 1 m / 1.6 km E
Shrine of St. Therese — 20 m / 32 km NW
St. Nicholas Russian Orthodox Church — 1 m / 1.6 km NE
CORPORATE ATTRACTIONS
Alaska Marine Highway Ferry Terminal — 12.7 m / 20.4 km NW
Alaska State Government Offices — 1 m / 1.6 km W
Alaskan Brewing Co. — 5.5 m / 8.8 km NW
Bartlett Memorial Hospital — 2 m / 3.2 km NW
Costco — 5.5 m / 8.8 km NW
Federal Building — .25 m / .4 km E
Fred Meyer — 8.5 m / 13.6 km NW
Juneau International Airport — 8 m / 12.8 km NW
Explore Our Airport Hotel
Visit our sister hotel offering 104 one-bedroom suites and deluxe rooms, situated near the airport, and closer to Mendenhall Glacier