Juneau, Alaska, is extremely festive this time of year. Local restaurants are baking holiday cookies, storefronts are decorated and there's that exciting hustle and bustle throughout the area.
Because Juneau is a winter wonderland already this time of year, adding lights and decorations makes it feel especially festive.
Whether you're in the area to visit family or friends this holiday season or looking for a family getaway while your children are out of school, there are so many things to do in Juneau Alaska to celebrate the holidays in the area.
We'll do our best to describe what Juneau looks and feels like during this fun time of year, but honestly, you need to see it for yourself to understand why it's a great place to visit during the holidays. Scroll through the fun adventures in Juneau this time of year as everyone becomes more holly and jolly.
Things to do in Juneau Alaska: Downtown Night
The holiday light displays are fantastic throughout downtown Juneau and even into the housing developments just outside of Juneau. Make plans to take an evening stroll while you're here. Or hop in a car and drive through the local neighborhoods to see the festive displays that the neighbors put out.
While homes in your neighborhood might be decorated, there's nothing like seeing homes decorated for the holidays glistening with snow and that brisk feel in the air. The landscape of Juneau's mountains also makes for a stunning backdrop to these decorated homes and businesses.
The streets of downtown Juneau come to life during this time of year. And you'll enjoy strolling through the area while talking to the locals.
Visit the Alaska Governor's Mansion
Each year, the Alaska Governor's Mansion opens its doors for a holiday open house. The mansion is decorated for the holidays and the open house features cookies, fudge and other candies for visitors.
It's a night free of politics and designed to welcome in the community and celebrate the holiday season. It's also an opportunity for local residents to meet the governor and see the spectacular mansion. But don't be shy if you aren't a local. You're still welcome at the holiday open house to take in the stunning decorations and festive environment.
The mansion was built in 1912 with 26 rooms. There are 10 spectacular fireplaces, perfect for hanging stockings and welcoming the season. It's only a short walk from Juneau Hotel. Outside of the holiday open house, tours are not normally available for the mansion, so it's a unique experience to take in the stunning architecture and beauty.
Juneau Mendenhall Flying Lions Club Light Flights
The Juneau Mendenhall Flying Lions Club provides helicopter rides in December to look out over Mendenhall Valley when the area is decorated for Christmas. The flights start from the Airport Terminal Building and offer a unique holiday light viewing experience.
The event also serves as a fundraiser for the Children's Tumor Foundation. Tickets are quite affordable at $30 per person for a unique helicopter experience. Be sure to purchase tickets in advance as this is a popular holiday tradition and tickets often sell out.
If you miss out on the holiday light flights, you can still take part in other local helicopter tours. You'll still get to enjoy Alaska's winter wonderland and see Alaska's dog sleds, land on a glacier and explore the area in a unique way.
Santa & Torchlight Parade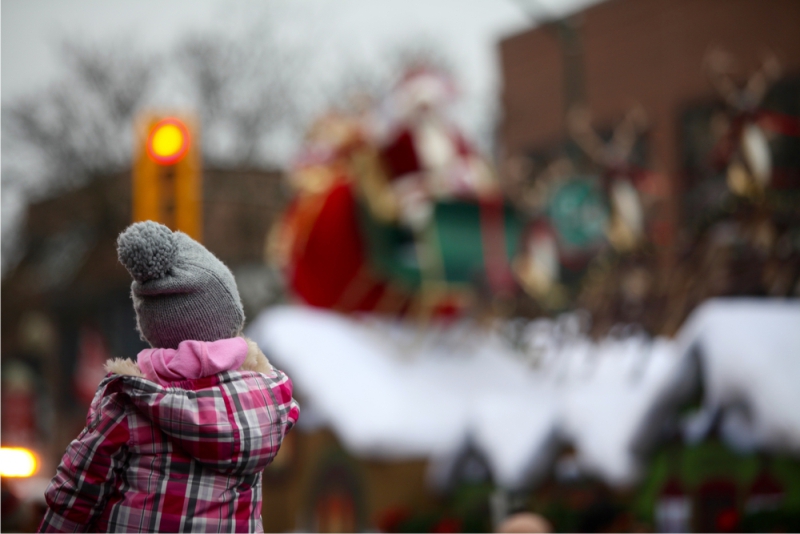 Head to Winter Park Resort for the Santa and Torchlight Parade on Christmas Eve. In the days leading up to Christmas, you can visit the resort to see Santa and your children can share their wish list with him. If you'll be away from home this Christmas, it can make young children feel good to let Santa know to deliver their presents to a different location this year.
The torchlight parade features fireworks, a bonfire and the stunning view of torches lit up among the hills. Sing Christmas carols along with other guests and enjoy crafts for your little ones.
Look for Shows at Perseverance Theatre
Perseverance Theatre often has a festive show happening around this time of year. You'll be immersed in a live performance with a festive holiday theme. Just be sure to book your tickets in advance as these performances are often popular this time of year.
Past performances have included the Christmas Carol, a holiday season classic all about Scrooge and his change of heart about the holiday spirit. These performances offer fun and entertainment for the whole family during your stay in Juneau.
Shop for Unique Holiday Gifts at Local Shops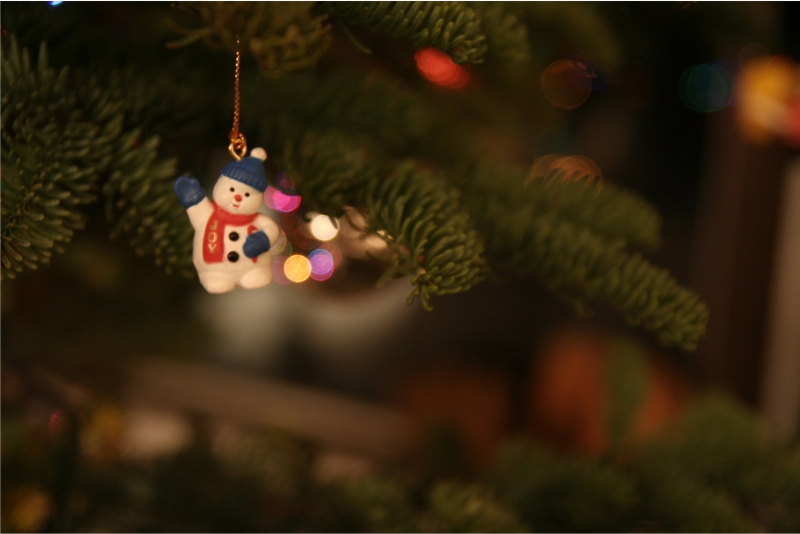 You'll find unique treasures inside Juneau's local shops. For example, Trove features gift items from local businesses. You'll find clothes, accessories and unique jewelry items. The goods the store offers are unique treasures you're unlikely to find elsewhere.
Midnight Sun Gifts also provides unique gift ideas for everyone on your list. You'll enjoy shopping local and knowing that the gifts you purchase will be unlike anything else your loved ones receive this year.
The Juneau Trading Company features souvenirs and reminders of your holiday adventures in the area.
Celebrate New Year's in Juneau
Ring in the New Year while staying in Juneau this holiday season. From a barn dance at St. Ann's Parish Hall to a New Year Gala at the Juneau Arts and Humanities Council, you'll have plenty of options for celebrating the new year. Some local restaurants feature live music on New Year's Eve to add to the festive and joyous atmosphere.
Or spend a quiet evening in your hotel room with takeout from one of the amazing local restaurants within walking distance of Juneau Hotel. You have many options for how you spend your New Year while in the area.
Looking for a unique challenge and experience while staying in Juneau? Check out the Polar Bear Dip. Get into the frigid Alaskan waters as a fun challenge and a memorable experience with loved ones. You certainly won't forget your New Year's experience when you spend it in Juneau.
Where to Stay in Juneau During the Holidays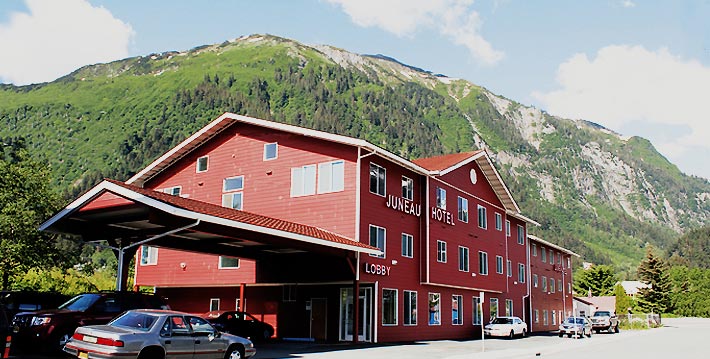 Relax in a home away from home this holiday season at Juneau Hotel. With suites as your hotel room, you can enjoy living space, a full kitchen and the quiet solitude of a separate bedroom.
Enjoy baking cookies and eating your holiday favorites thanks to the full kitchen. You can enjoy decorating cookies without the mess in your own home. Keep up your normal traditions while getting away from the normal day-to-day life.
We have plenty of availability and room options to host you and your family this holiday season. Our team looks forward to welcoming you for your holiday stay at Juneau Hotel. Book your room now to experience the beauty of the area during the holidays!
Further reading:
Keep Reading