Alaska is well-known for its outdoor beauty and fun adventures. So what happens when you're on vacation in Juneau and there's a bad weather day? There are plenty of family-friendly things to do in Juneau even when the weather is bad.
From museums to fun places to eat and relax, you can still enjoy Juneau as a family when it's rainy or cold outside. As you plan out your trip, make time for these indoor adventures in case the weather doesn't cooperate with your outdoor plans.
Alaska State Museum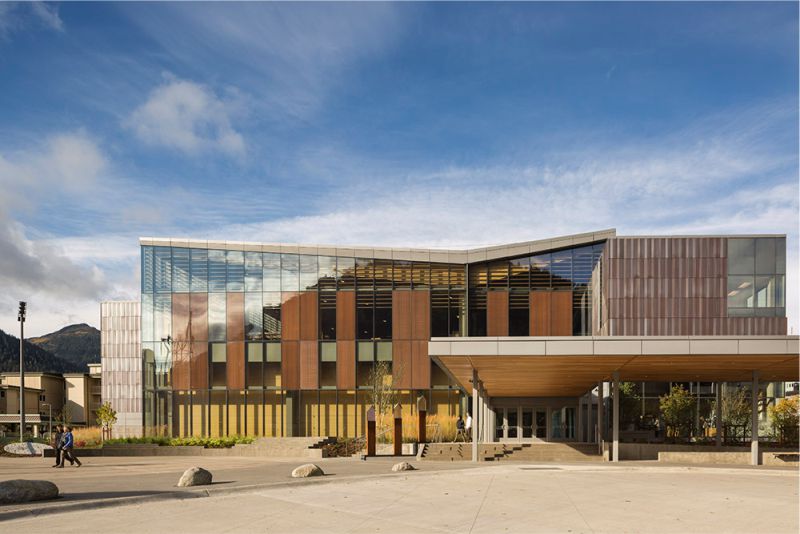 Located about a half-mile from Juneau Hotel, the Alaska State Museum offers fun facts about the area and immersive experiences into local cultures. You can learn more about the state's days when it was land Russia owned.
You'll also get to enjoy stunning art exhibits, including contemporary art. Explore natural history and learn about the trades and industries that are common within Alaska.
You'll enjoy more than just the exhibits inside though. Pause for a moment and take in the museum's architecture. This new building opened in June 2016 after a closure beginning in February 2014. The building was demolished with a $139 million renovation fund to replace it with the stunning and expanded building you see today.
The great part is, admission to the museum is free for children under the age of 18. Adult admission is only $7 and seniors ages 65 and older can get tickets for $6. To support those in the military, active-duty members receive free admission for their families.
Juneau-Douglas City Museum
In the heart of downtown, you'll find the Juneau-Douglas City Museum. Learn more about Juneau's local history from the interesting exhibits. Your family will also enjoy pausing for a moment to take in the local art and culture.
The museum is open year-round and actually extends its hours during the off-season, which is rare for attractions in Juneau. You can also tour the museum with a tour guide who will explain the various exhibits to you and your family. A tour guide can also tell the background stories behind information so that it all comes to life for you.
During the tourist season in Juneau of May through September, the team at Juneau-Douglas City Museum also offers tours of the Capitol.
Thanks to local sponsorships, admission is often free. Check their website to learn more about admission rates during your stay. Even during times when there is no sponsor for admission prices, adults are $6 and children 12 and under are free. Seniors 65 and older are $5 for admission. It's an extremely affordable rainy-day activity for the whole family and it's only about a mile from Juneau Hotel.
Last Chance Mining Museum
The former Alaska Juneau Gold Mining Company from 1912-1944 is now a museum that offers insights into the mining era. You'll find one of the world's largest air compressors used for hard rock gold mining inside the museum. Teach your children all about the industrial artifacts used in gold mining thanks to interesting exhibits at the museum.
This museum is on the National Register of Historic Places. It's also an Alaska Gold Rush Property. Hours are somewhat limited so be sure to check the museum's website before planning your visit. Admission costs $5.
The museum is a little more than two miles from Juneau Hotel and does include a small hike up a hill to get there. If the weather is bad, make sure to wear proper weather attire for your hike to the museum.
DIPAC's Macaulay Salmon Hatchery
A few miles north of downtown Juneau is DIPAC's Macaulay Salmon Hatchery. During the summer, the hatchery is open every day. During the winter months, admission is by appointment only.
Your family will learn all about the salmon and hatchery operations during your visit. You'll get to see the aquarium, educational exhibits, the rearing facility and gift shop during your visit. During the summer season, the hatchery also offers presentations that offer you more background detail and explanation of the operations.
Adult general admission costs $5 and children 12 and under cost $3. Guided tours cost $15 for adults and $10 for children. Be sure to visit their website before planning your visit as hours and tour times vary throughout the season.
Alaskan Brewing Company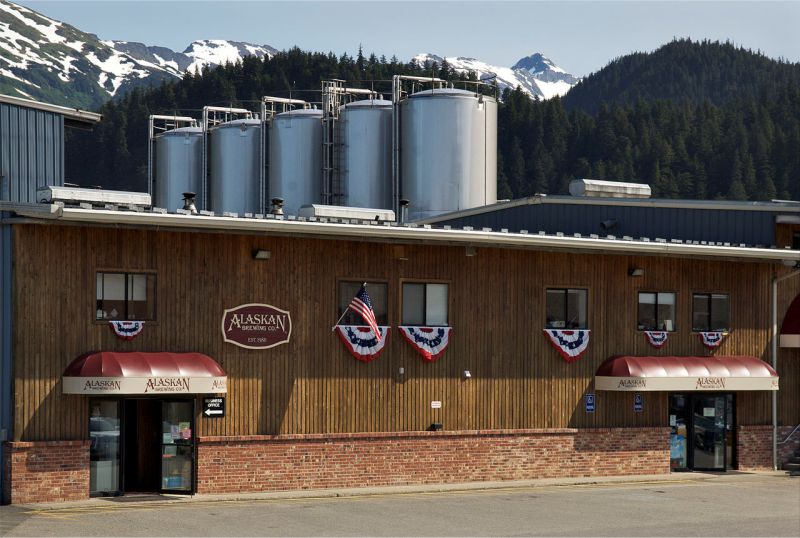 It might sound a bit funny to list a brewery as a family-friendly activity, but it actually is. While visitors under the age of 21 can't taste the beers, you can still take a tour and see how the beer is made and watch the bottling process. Your children might enjoy learning more about a facility like this.
After your tour, stay for a meal at the food truck offering a variety of seafood and burgers. Adults can do a beer tasting to try any of the brewery's 20 different beers. And thanks to wide distribution, these beers are available in many states throughout the country. So if you find a new beer that you love, you might be able to find it once you return home.
The Alaskan Brewing Company is located about 6 miles north of downtown Juneau. It can be a good activity to combine with the DIPAC's Macaulay Salmon Hatchery since both are north of downtown and Juneau Hotel. Be sure to visit the Alaskan Brewing Company website before visiting for tour information and hours of availability.
AJ Mine Gastineau Mill Tour
Take a glimpse inside the mining days in Alaska at the AJ Mine Gastineau Mill Tour. Tours offer two hours of fun for your whole family. Some parts of the tour take place outside, but these are in covered and heated areas to keep you and your family comfortable.
You'll get to don hard hats and explore 360-feet of mining tunnels. During your time in the tunnels, your tour guide will explain the lifestyle of miners and offer insights into hard rock mining techniques.
Kids will be delighted at seeing Alaska's first steam engine. Visit the gift shop where you can take home fun mementos like a bottle of water with small flecks of real gold from the mines. Check out the contact information on the website for more information about scheduling your visit. The mine tours are about four miles south of downtown Juneau and Juneau Hotel.
Sealaska Heritage Museum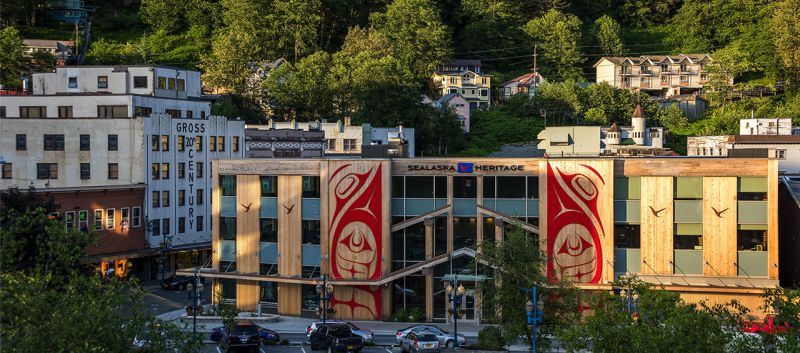 Learn more about Alaska's heritage from Sealaska Heritage Museum. Go back in time 10,000 years to Alaska's native inhabitants to learn about the indigenous people: Tlingit, Haida and Tsimshian.
The museum is located about a mile from Juneau Hotel. Hours vary by season so check the website for details and admission pricing.
Planning a Family-friendly Trip to Juneau
Juneau Hotel offers suites for your stay so that your family can rest comfortably. We'd be honored to host you. Our hotel location is excellent for walking everywhere in downtown Juneau with kids.
Book your family stay with us now to enjoy all the amenities of home at our extended-stay hotel. You'll have a full kitchen and in-suite washer and dryer.
Further Reading:
Keep Reading