Alaska is unlike anywhere else in the U.S. If you've never been, it's time for your first trip! We'll list out some of the most interesting places in the state in order of importance.
Start your trip in Juneau for an enjoyable experience where there is plenty to do from exploring museums that explain the state's history to pausing and taking in the beauty of Wrangell St. Elias National Park.
Planning a trip like this will take time so sit down with a notepad and begin dreaming of the many outstanding destinations in Alaska.
Planning Your Stay in Juneau, Alaska
Juneau, Alaska, is one of the rare places in the world where you can still take in the beauty of natural glaciers and stunning sites like the Alaskan Rocky Mountains.
While the area's nature is beautiful, the hustle of downtown is also quite enjoyable. You'll get to enjoy a broad variety of things to do while visiting Juneau. We highly recommend planning to spend a week in Juneau to make sure you have a chance to see it all.
Mount Roberts Tramway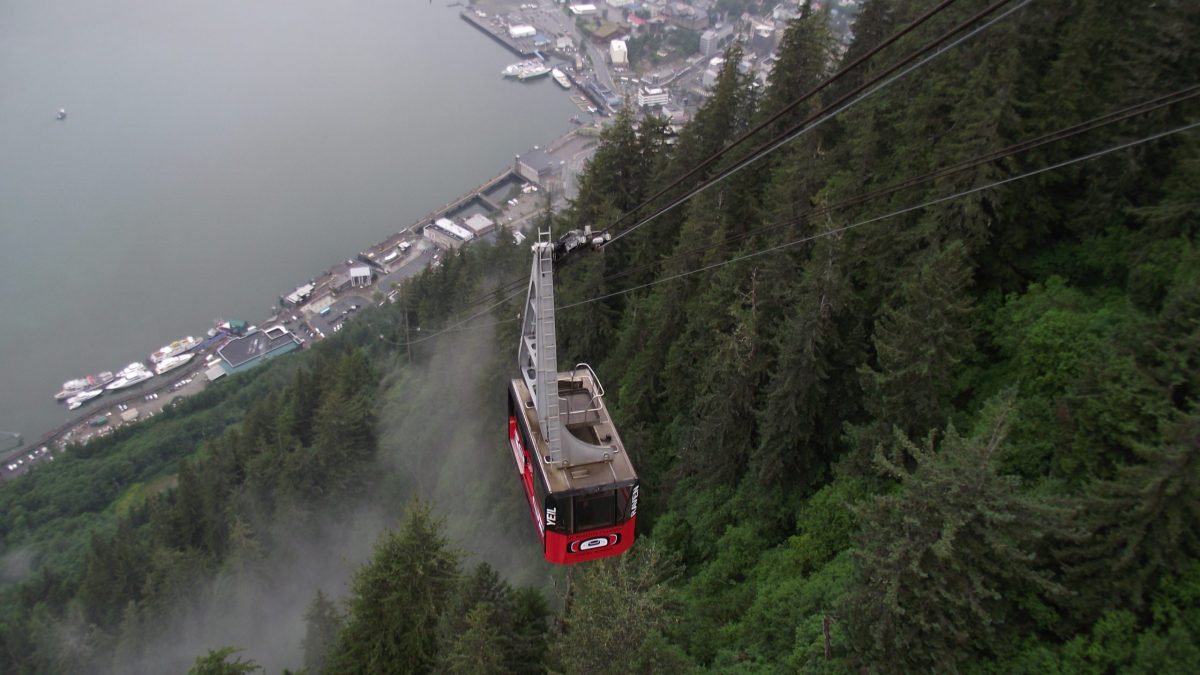 The Mount Roberts Tram leaves downtown every five minutes and takes visitors on a stunning trip up Mount Roberts. You'll ascend 1,700 feet to some of the most stunning views of the city.
Be sure to plan a morning ride on the tram because each trip only holds 60 people. It tends to fill up fast. From this vantage point, you'll be able to take in the stunning nature of Juneau and its snow-crested mountains.
Take an Adventure Via Helicopter or Seaplane
Get a bird's eye view of Juneau through a helicopter or seaplane ride. You won't forget this memorable experience, and if you're traveling with children, they'll love this unique opportunity to travel via helicopter or seaplane.
There are plenty of tour companies that provide these fun services. From up above, you'll get a unique view of the mountains and maybe even see a pod of whales. You'll bask in the unique experience as your tour guide explains all that you're seeing from up above.
Kayak Juneau for an Up-Close Experience
Kayaking in Juneau gets you as close as possible to some unique landmarks. You'll be able to see the glaciers up close and personal. Plus, you'll enjoy a good workout as you explore the outdoors in this fun way.
While out in the kayak, you might spy some brown bears onshore and be able to do some whale watching.
Choose from half-day or full-day kayaking adventures with the benefit of a tour guide to explain what you're seeing and point out important landmarks.
Lace Up a Pair of Ice Skates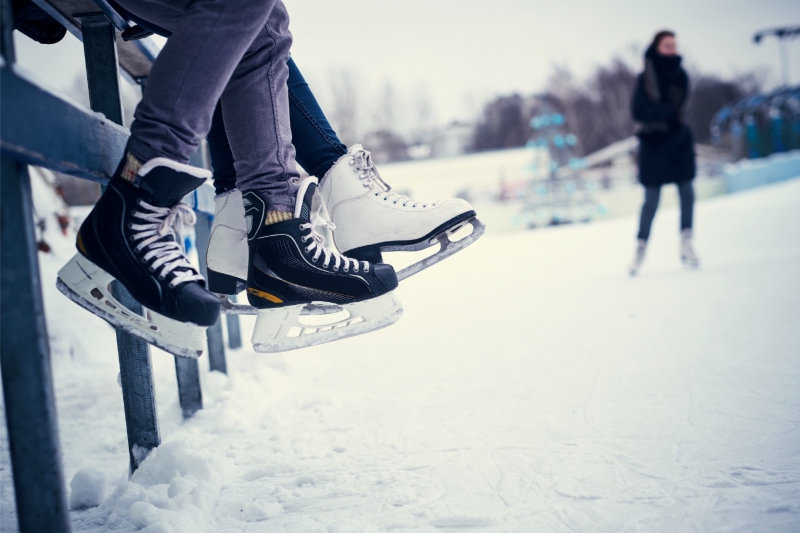 There are plenty of places to go ice skating in Juneau. As one of the country's top locations for winter activities, you won't have any trouble finding a great place to skate.
Many arenas and rinks offer open skate times where you can test your figure skating skills or just get in some exercise while building family memories with your loved ones.
Because the area is so great for skating, there are also some fun events you can take part in, such as a speed skating clinic or a turkey bowling competition leading up to Thanksgiving.
Ski the Fresh Powder on the Mountainsides
Both downhill and cross-country skiing are popular and readily available in Juneau. Eaglecrest is well-known for its outstanding skiing. You can travel up the ski lift 1,620 feet for some outstanding downhill skiing.
There are also 600 acres of available cross country skiing landscapes. It's a good idea to charter a tour though because you don't want to get lost or be in tricky terrain you don't know much about.
Take a Downtown Juneau Walking Tour
A unique aspect of visiting Juneau is that you can see many landmarks and tourist attractions by walking from the Juneau Hotel. Most attractions are only a mile or two walking distance and the downtown area is very pedestrian-friendly.
Plan to spend a day taking a walking tour of downtown Juneau. You'll be able to see everything from the Federal Building to the Juneau-Douglas City Museum. We have suggestions for where to eat throughout your walking tour to make sure you get the full downtown experience. And we've made sure that the walking tour is family-friendly so you can easily do it with your kids.
Explore the Area's Natural Wonders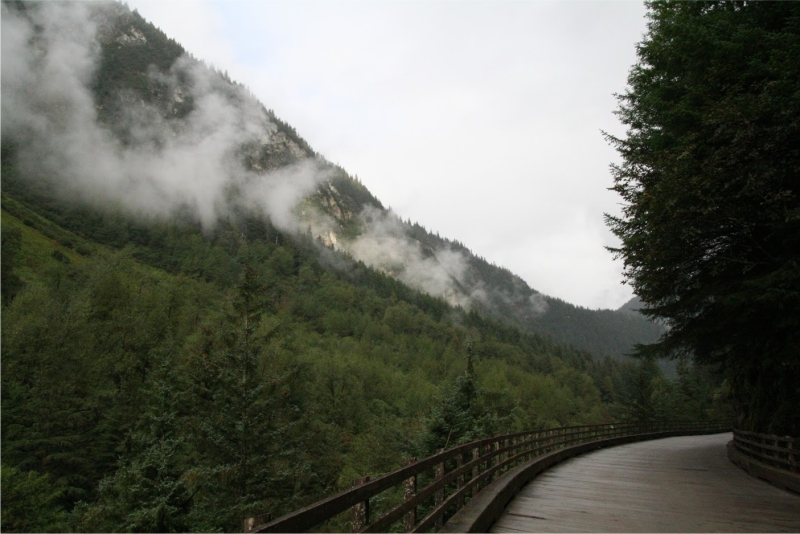 Juneau has many stunning outdoor places to explore. There are natural wonders like Glacier Bay National Park that you won't want to miss. This National Park is a World Heritage Site. You'll find some of Alaska's most beautiful views from the National Park.
Juneau is also home to Tongass National Forest. This forest is the largest in the U.S. and is home to many bald eagles and brown bears. You can see the forest from above when you take the Mount Roberts Tramway.
Next, travel by seaplane to see Admiralty Island. Many animals call this island home, including bald eagles, harbor seals, sea lions and more. More stunning outdoor places you won't want to miss are Douglas Island and Eagle Beach.
Plan Your Stay During the Juneau Jazz and Classics Festival
Juneau is a great destination for festivals during the tourist season. One of those great festivals is the Juneau Jazz and Classics Festival. The event normally takes place in early May and brings the streets of Juneau to life with jazz, classical and blues music.
During this time, you can see many free performances throughout downtown. And when you stay at Juneau Hotel, you'll be within walking distance of many of these free performances. Check out the full schedule of events on the official Juneau Jazz and Classics Festival website.
Enjoy the Great Indoors During Bad Weather Days
Although Juneau is well known for its outdoor adventures and beauty, it also has many fun indoor activities you can do if the weather isn't great. Some ideas for bad weather days include the Alaska State Museum or Juneau-Douglas City Museum, Last Chance Mining Museum, or the DIPAC Macaulay Salmon Hatchery.
Use these activities as backup ideas in case your outdoor plans need to be adjusted during your stay.
Must-see Downtown Attractions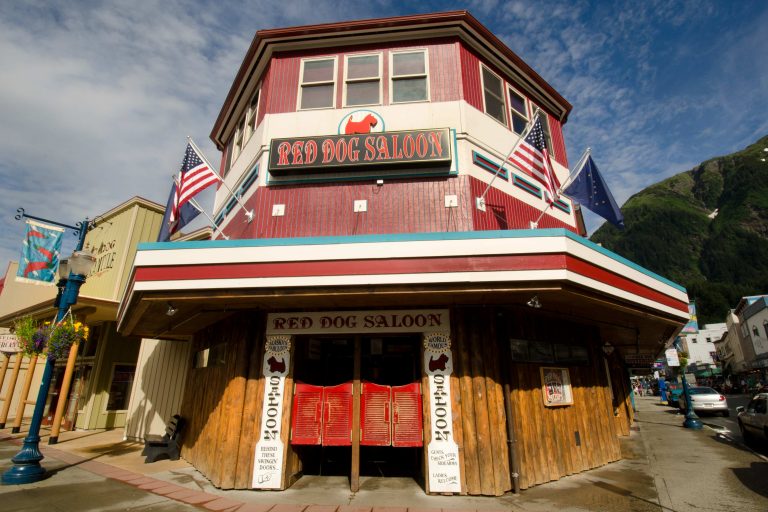 While you're downtown, be sure to check out our listing of seven must-see sites in downtown Juneau. These locations include:
Red Dog Saloon
Alaska Steam Laundry
The Valentine Building
Alaska Museum
The Juneau-Douglas City Museum
St. Nicholas Russian Orthodox Church
The Governor's Mansion
Best Restaurants in Juneau
Once you've spent your day adventuring, you'll probably have quite the appetite. The great news is, there are plenty of outstanding restaurants in Juneau. Whether you're looking forward to being near the coast for some delicious seafood or you're hoping for some unique fusion foods, Juneau will not disappoint.
Check out the Hangar on the Warf for neat views and delicious food. You'll be able to watch boats come and go from Gastineau Channel as you indulge in fresh seafood and other cuisines.
Or if seafood isn't your thing, head over to V's Cellar Door where you can enjoy Mexican/Korean food. This unique fusion restaurant offers a more upscale dining experience with a great vibe.
For a relaxed setting, go to McGivney's Sports Bar & Grill. This is a great place for burgers and beers. With 16 TVs at the bar, you'll also be able to catch your favorite sporting event and choose from their expansive menu.
Don't miss our roundup of quirky bars and pubs in Juneau for a full listing of fun and relaxed places to eat. You'll see some local favorites and learn about our favorite dishes at these bars and pubs.
Looking for a unique dining experience? Visit Pel'meni for Russian dumplings. Locals love this restaurant for its delicious and unique food.
Having trouble choosing a place to eat in Juneau? Head down to the Juneau Hotel front desk and ask the staff about their favorite restaurants. The staff will enjoy talking about their favorite places and you'll get to explore the area like a local.
Juneau Nightlife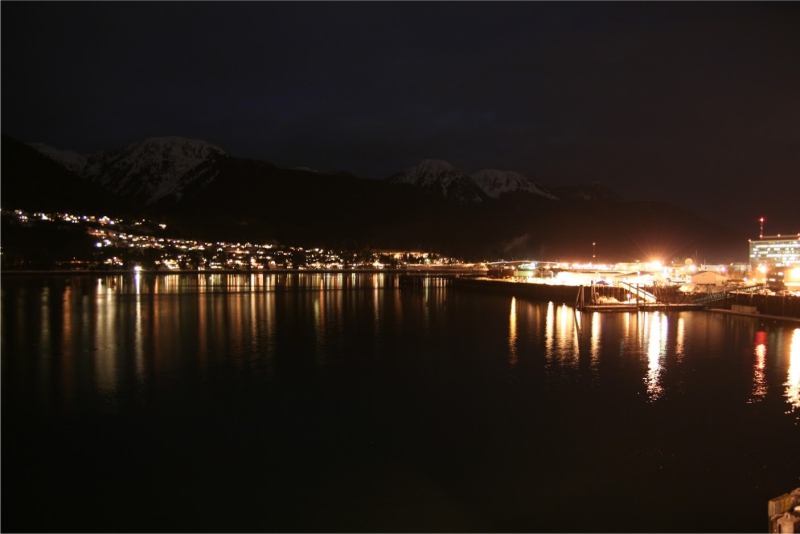 Spend every waking moment enjoying your stay in Juneau. You have plenty of options for a late-night snack and a good drink.
Head to Alaskan Brewing Company to taste 20 Alaskan beers. The brewery also has a food truck so you can enjoy dinner or snacks.
If you're looking for liquor, head to Amalga Distillery. Here you'll find single malt liquors that will tantalize your tastebuds.
Once you've had enough eating and drinking, you can enjoy a performance at one of the area's theaters. Perseverance Theatre is the largest professional theatre in Alaska. Performances take place from September to early June. There's also a cabaret and dance theater in the area so you'll have your pick of some fun shows and entertainment.
Wrangell St. Elias National Park
Once you've enjoyed your stay in Juneau, head north toward Wrangell St. Elias National Park. The drive will take at least a day or you can fly from Juneau to Anchorage and drive to the National Park from there.
Depending on how much you enjoy hiking and outdoor activities, you should plan to spend two or three days at the National Park to allow yourself time to explore and enjoy it.
Things to do in Wrangell St. Elias National Park
This is the largest National Park in the country. You'll enjoy outstanding hiking and camping options. There are plenty of other fun activities available too like fishing kayaking and mountain biking.
You might want to start your experience with a Ranger Guided Tour. During this tour, you'll learn a lot more about the area so you can plan out the rest of your stay based on what's most important to you.
Once you've gotten your fill of hiking, you can rent a boat and tour the area by water. Or just float around and relax. During the winter, be sure to rent a snowmobile to travel around the National Park in a fun and unique way. You can also enjoy cross country skiing and snowshoeing during the winter.
Planning Your Stay in Anchorage, Alaska
After the wilderness adventures of Wrangell St. Elias National Park, head to the big city of Anchorage, Alaska. Anchorage is the largest city in the state and is where nearly half of all of the state's residents live.
You'll enjoy a city experience much as you'd expect from other U.S. cities. But you'll also be within driving distance of the wilderness and many fun outdoor adventures. Plan to spend three to five days in Anchorage depending on what your travel plans allow for.
Things to do in Anchorage
Start your stay in Anchorage by exploring some of the museums and heritage centers. We recommend making plans to see these great places:
Anchorage Museum of History and Art
Alaska Wildlife Conservation Center
Alaska Native Heritage Center
You're only a short drive from Potter's Marsh where you can enjoy bird watching. Or, hike the Tony Knowles Coastal Trail to see the area's natural beauty.
There's plenty of flightseeing opportunities in Anchorage. In fact, this area has more pilots per capita than anywhere else in the world.
The fishing is also quite good in Anchorage if you enjoy the sport. Or if you're more into the gold rush, you can still pan for gold at Indian Valley or Crow Creek.
From September to April, you can see the Northern Lights from Anchorage in the evenings. Because there are so few viewing locations in the U.S. for this beautiful phenomenon, make sure you don't miss out.
Planning Your Stay in Homer, Alaska
Once you've taken in everything that the city of Anchorage has to offer, drive south about four hours to Homer, Alaska. Many call Homer the fishing capital of Alaska. That's because fishing is fantastic in the area.
But you'll also be close to several national parks and some neat sightseeing experiences. To have enough time to really enjoy Homer, plan a two- to four-day stay here.
Things to do in Homer
Homer Spit is iconic for tourists. That's because you can do a variety of activities while in the area. This is a great place to get started with fishing tours or to just walk along the area's beach. With its many shops, it's also a great place to find that perfect memento to remember your travels in the state.
The water surrounding Homer Spit is crystal clear and absolutely beautiful. Take a guided kayak tour to get close to nature, including the area's eagles. Because the tides here move so much, it makes for a unique viewing experience. When the tides are low, you can see sub-sea flora and fauna.
Walk along the boat docks to enjoy seeing the creativity that people have in naming their boats. There are some really fun ones docked there.
Enjoy some great food and wine at the Bear Creek Winery. Then head to Kilcher Homestead Living Museum.
Kenai Fjords National Park
Once you're in Homer, you're quite close to Kenai Fjords National Park. Here, you'll almost feel like you're living through the ice age with so many glaciers and ice caps. The views here are breathtaking and something you won't want to miss.
You can make your trip to Kenai Fjords National Park a day trip. That's because half of the National Park is covered in ice year-round, which means you can only explore so far. This ice makes the area ideal for some wildlife. You'll have no trouble finding whales within the park. And because fish are plentiful, get ready to see the birds swoop in to feast from the waters.
The main thing to do while visiting Kenai Fjords National Park is to take a guided tour as you'll struggle to get around otherwise.
Heading Back Home After Your Alaska Travels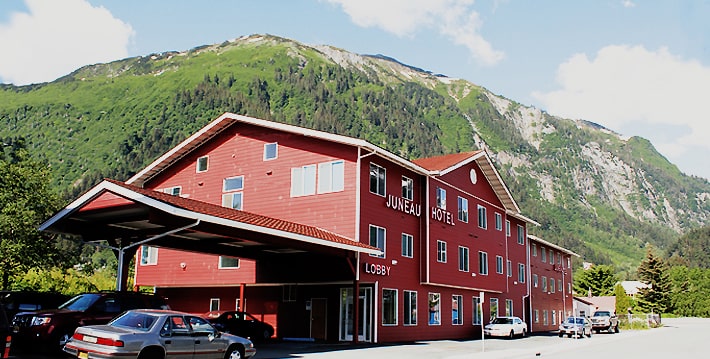 There are several other National Parks and neat places to see while visiting Alaska, but you'll need to fly to get there, which will limit your ability to do it all in one trip. The closest airport to Kenai Fjords National Park is in Anchorage.
Head back home after your adventures of getting so close to nature and learning about a unique part of the U.S. Then start planning your return trip to see even more of Alaska!
If you're looking for a great place to stay during your travels in Juneau, check out Juneau Hotel. We offer both short stays and extended stays in our comfortable suites with a full kitchen and washer and dryer. Book your reservations now to start planning your trip to Alaska.
Further Reading:
Keep Reading