Enjoy Juneau After Dark
While many of Juneau's most popular tourist attractions are best suited to day-time visits, there's a variety of options for after the sun goes down. And during Juneau's winter months, there's plenty of time without the sun. That just means you have more time to explore Juneau nightlife options, which range from dinner and drinks to dance and theater.
By staying at The Juneau Hotel, you'll be conveniently located in downtown Juneau near restaurants, bars, and more. Don't want to go out? You could prepare meals in your suite. But why do that when you can savor the variety of flavors that Juneau offers?
Eat a Good Meal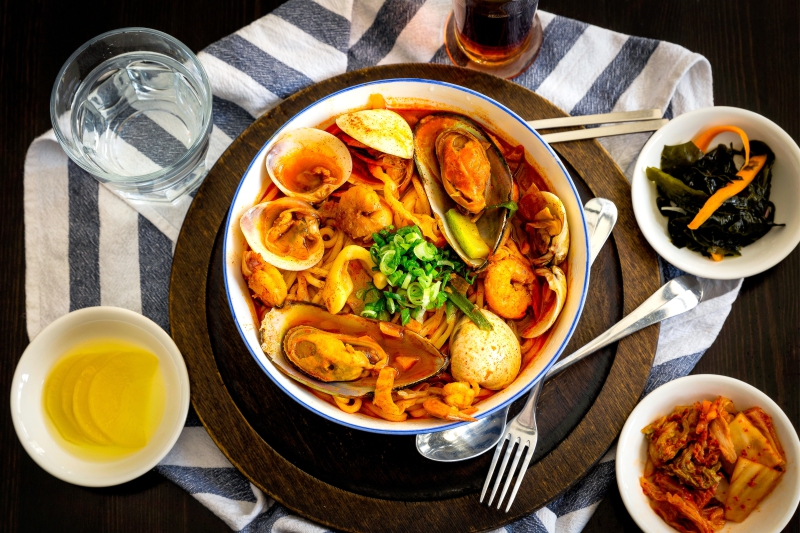 Juneau has no shortage of tasty dinner options. Here are some of the best:
In Bocca al Lupo: "In Bocca Al Lupo," an Italian phrase that means "into the wolf's mouth," is a good luck wish. You won't need luck at this restaurant that features a from-scratch menu that features handmade pasta, wood-fired pizzas, house-cured meats, and cheeses. The restaurant is open from 5-9 p.m. Monday through Saturday.
Pel'meni: With a nod to Alaska's history, this restaurant only serves Russian beef or potato dumplings. Experts recommend topping the dumplings with butter, sour cream, and cilantro. The restaurant opens at 11:30 a.m. and closes at 1:30 a.m. Sunday through Thursday and at 3:30 a.m. Friday and Saturday to help satisfy any late-night cravings.
SALT: This Juneau restaurant features fresh Alaskan cuisine made with seafood, steaks and local produce. The restaurant boasts it has the city's most extensive wine list, which it serves by the bottle or glass. It's open from 4 p.m. to 9 p.m. Sunday through Thursday and from 4 to 10 p.m. Friday and Saturday. The restaurant also offers a special late-night menu from 9 to 10 p.m. Sunday through Thursday and 10 to 11 p.m. Friday and Saturday.
The Hangar on the Wharf: A favorite with locals, the restaurant has been open for 21 years and serves seafood, steaks, burgers, pasta, soups, and salads. The bar serves more than 125 beers with 25 taps and boasts it has the best selection of regionally-brewed Alaskan beers. The restaurant is open from 11 a.m. to 9:30 p.m. Sunday through Thursday and 11 a.m. to 10 p.m. Friday and Saturday. Reservations recommended.
V's Cellar Door: Juneau's Mexican-Korean fusion restaurant is open from noon to 9 p.m. Monday through Friday and 3 to 9 p.m. Saturday and Sunday. The menu features dishes such as Nea-Nea Quesadilla, which combines caramelized kimchi with meat and Korean cabbage slaw, or an infused burrito packed with kimchi rice, cheese, meat, Korean cabbage slaw, and a gently-scrambled egg before it's topped with fusion salsa. The restaurant promises its fusion nachos will ruin ordinary nachos for you by combining organic corn tortilla chips with pinto beans and jack and cheddar cheeses before topping them with meat, Korean cabbage slaw, housemade guacamole, and V's signature fusion sauce.
Get a Drink
Juneau enjoys a wide selection of bars and tasting rooms. Here are some options to consider for your visit:
Alaskan Brewing Co.: The brewery operates a tasting room with 20 Alaskan beers on tap. You can enjoy a full pour or a flight of samples. The brewery also offers a guided tasting for $25 that combines tasting six 4-ounce samples with a chance to see the brewing and bottling operation. The brewery is open from noon to 7 p.m. Monday through Saturday and noon to 6 p.m. Sunday from October through April. From May to September, it's open daily from 11 a.m. to 7 p.m. Make a reservation for a guided tasting.
Amalga Distillery: Juneau's first distillery creates single malt whiskey, gin, and vodka. It serves specialty cocktails in its stillhouse from 3 to 8 p.m. Monday through Friday and from 1 to 8 p.m. Saturday and Sunday.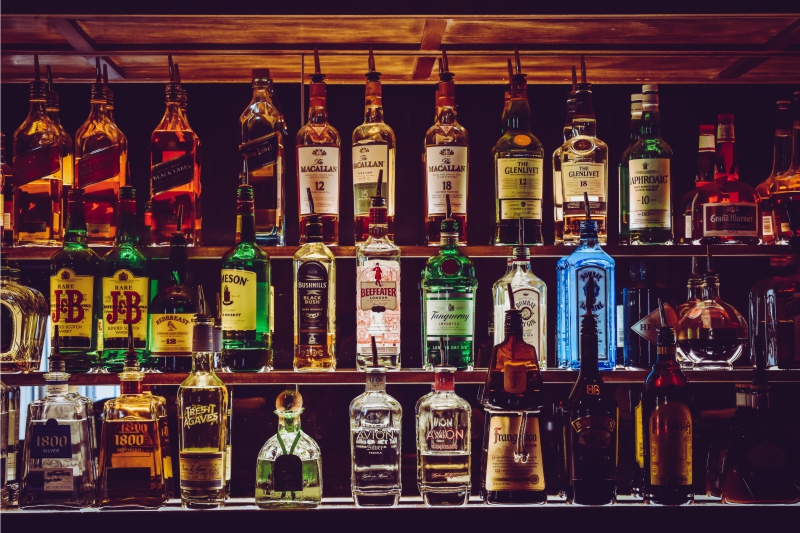 McGivney's Sports Bar & Grill: With two Juneau locations, the sports bars let you keep tabs on your favorite teams, but also serves a wide selection of beers on tap and specialty cocktails. The bar is open from 8 a.m. to midnight Friday and Saturday (11 p.m. close Sunday-Thursday), while the grill serves food from 7 a.m. to 11 p.m. Friday and Saturday (10 p.m. close Sunday-Thursday.)
Red Dog Saloon: Be sure to include Juneau's oldest man-made tourist attraction to your itinerary. Marked by its red swinging doors and sawdust-covered floor, The Red Dog Saloon serves lunch and dinner. Enjoy your beer in a souvenir pint glass you can take home. Open daily from 11 a.m. to 11 p.m.
Viking Lounge: This bar combines a billiard hall from Juneau's mining era with pull-tabs or gambling tickets. Best known as a hangout for locals, it's open from 10 a.m. to 1 a.m. daily.
Enjoy Entertainment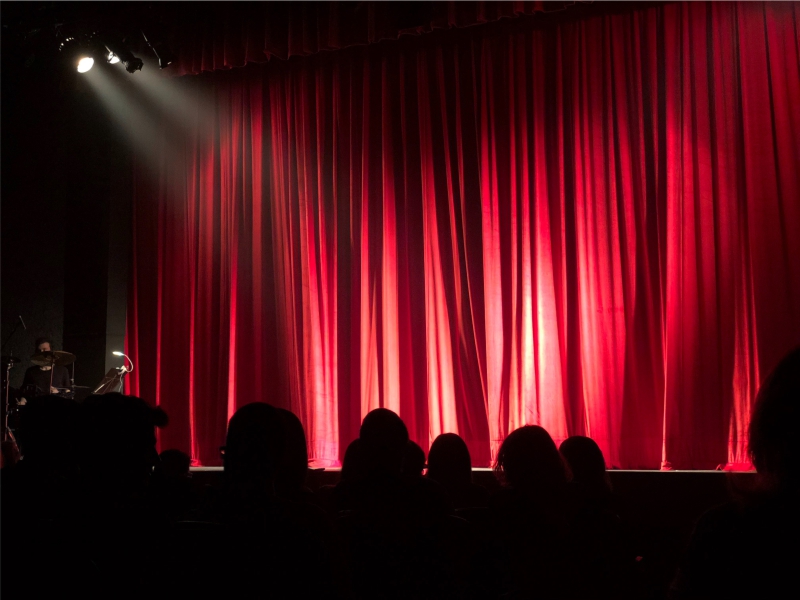 Perseverance Theatre: Alaska's largest professional theater provides performances during the winter season (September to early June). Upcoming shows include:
With by Carter Lewis from Nov. 22-Dec. 15.
Silent Sky by Lauren Gunderson from Jan. 10-Feb. 2.
Fun Home, music by Jeanine Tesori, book and lyrics by Lisa Kron, based on the graphic memoir by Alison Bechdel from March 27-April 26.
Juneau Cabaret: The fourth annual Holiday Extravaganza rush-hour concert is set for 5 p.m. Dec. 18 in the Centennial Hall Ballroom Lobby. The concert features holiday favorites including "All I want for Christmas is my two front teeth," "Santa Claus is coming to town," "Winter Wonderland," and "Baby, it's cold outside."
Juneau Dance Theater: Performances of the holiday favorite The Nutcracker are set for Dec. 6-8 at the Juneau-Douglas High School. At the matinee performances on Saturday and Sunday, attendees can pay an additional $15 fee for the Land of Sweets Tea and Tour. The event includes stories and crafts before the performance, tea, and sweets during intermission and a stage tour after the performance.
Get a Good Night's Sleep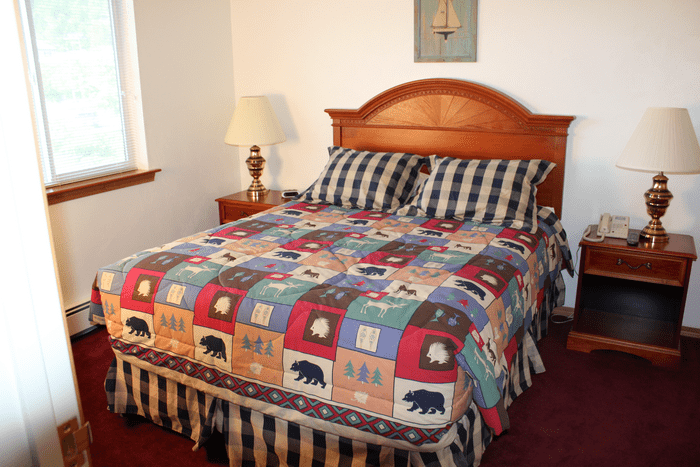 After you enjoy experiencing Juneau's nightlife, relax and recharge in your one- and two-bedroom suites with queen-sized beds at the Juneau Hotel. The hotel is conveniently located in downtown, which makes it easy to travel to restaurants, bars, and entertainment.
Further reading:
Keep Reading