Juneau's potential to amaze with its nature is only rivaled by the potential to show off with its vivid culture. Fish and chips, ginormous pizzas with unique recipes, Mexican and Asian cuisine, fine dining and so much more to taste! Here is a list of our recommendations to discover quality dining in the capital of Alaska while enjoying your stay at our hotel in Juneau.
With a rich history, with over 590 reviews and an average rating of 4.3 on Google, The Hangar on the Wharf stands out with its rich menu. The view offered by the location is breathtaking: ships and cruisers arriving and departing in the Gastineau Channel in the summer, combined with a splendid background of forests and hills year round. Visitors appreciate the service as being excellent, and the staff professional. Located within walking distance from our hotel in Juneau, this restaurant should be a must do on your list.
V's Cellar Door
Eat, drink and have fun! is the guiding principle for this restaurant. As the name suggests, V's Cellar Door brings in a range of quenchers (drinks) accompanied by a fine menu. This place is known for its spicy Mexican/Korean food and it also serves gluten free dishes. Reviews mention the nice vibe of the restaurant, although some complain about the slow service.
With two spots located in both the Valley and Downtown Juneau, McGivney's Sports Bar & Grill is the local place to grab a burger and beer. The venue is cosy and comfortable, with 16 TVs spread across the bar. The menus are different depending on the location, but we know for sure that the burgers are huge and delicious downtown. They also serve sizeable steaks, crab bisque, and crab cakes that are worth checking.
Featuring the typical Russian dumplings filled with meat or veggies, this restaurant will leave you craving for more. "Wow, this is amazing. And yet so simple!" – that's the feeling you get after tasting the pelmenis. This is absolutely one of the locals' favorite spot. Not to mention the fact that Pel'meni is one of the few places that closes at 1:30 am all week, while on Fridays it stays open till 3:30 am, making it very appealing after experiencing the Juneau nightlife.
Bullwinkles Pizza Parlor
There's lots of pizza places in Juneau, but Bullwinkles is known for its huge pizzas. It also offers a kid-friendly environment – arcade games, plenty of space for playing and running around. Make sure to visit the spot on an empty stomach, otherwise you'll have trouble finishing the pizzas!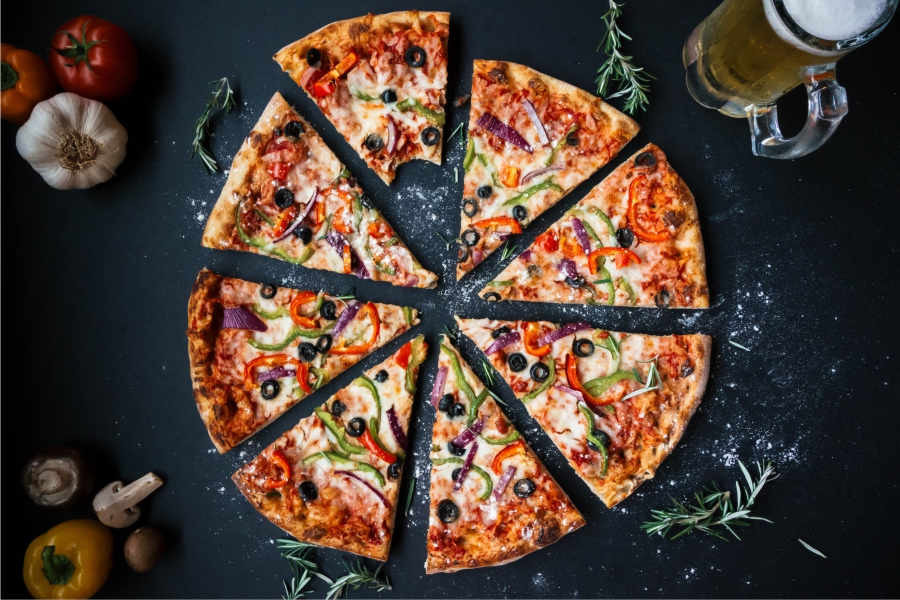 The Island Pub (over on Douglas Island) is another great pizza place. It caught our attention with its annual pizza contest, in which participants are encouraged to submit a pizza recipe and the 3 winners will get to have their pizza and name displayed in the menu! That's the only place around where you can find a "Fatty Pants" pizza or "The Vegetarian's Dilemma". It's definitely worth checking out.
Looking for Things to Do in Juneau?
Best sushi in Juneau in the opinion of many locals, Asiana has a friendly staff, relaxed atmosphere and great food. Nothin' but lovin' – everything to make it a truly good place where you can enjoy Asian cuisine.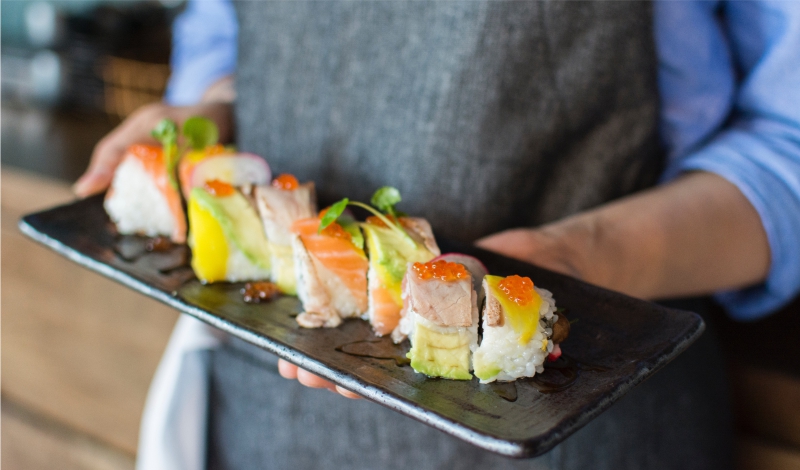 Located downtown, El Sombrero is the local Mexican food point. Tacos, quesadillas, enchiladas, nachos, salsa – all highly spoken of by the locals. Reviews also mentioned friendly staff, though some customers said the dishes might be a bit overpriced. Definitely worth checking if you have a soft spot for Mexican culinary.
This place has been everybody's absolute favorite since… forever. Friendly folks, comfort food, and filling portions is what you should expect when coming to Donna's. They serve breakfast all day long (6am to 8:30pm 7 days a week). Other menu items include burgers, cold sandwiches, waffles and sundaes. On weekends it's full of families who come to enjoy their breakfast. That's the one place that if you are a local, you're definitely going to visit often.
Saffron Indian Comfort Cuisine
Close to our hotel in Juneau, Saffron opens its doors for you to discover, explore and come again after their authentic Indian cuisine. Sabj Bahar leaves you wondering what it tastes like? It's better than you might imagine – mixed vegetables & fresh paneer (a special Indian cheese) in a mild creamy curry. Featuring items such as lamb curry, marinated chicken, Indian sauces and an extensive list of wines – Saffron guarantees a wonderful experience and great prices.
There are lots of places to discover in Juneau when it comes dining out. Let us know if there is any place you would recommend to the guests staying at a hotel in Juneau.
Looking for a Place to Stay While in Juneau?
Related Articles:
Keep Reading