People visit Juneau, Alaska, for its stunning views and amazing outdoor experiences. As you shop for hotels in Juneau, consider the view out your window. Don't miss out on the opportunity to take in the beautiful sights while enjoying your stay.
From your hotel window, you might get the opportunity to see some of Juneau's wildlife. This wildlife might include bald eagles, mountain goats, black bears, porcupines or beavers.
You'll need to head out onto a boat for one of Juneau's best-known wildlife experiences: whale watching. But you can enjoy being immersed in the Juneau experience by choosing your hotel based on its view.
When choosing a hotel in Juneau with a nice view, you have options as to what type of view you'd like. Some downtown Juneau hotels offer a quaint view of shops, historic landmarks and neat restaurants.
Then you have hotels nestled in the mountains with a good view of nature. You can set the tone of your trip by deciding which of these experiences is best for you.
We'll offer a guide of seven hotels in Juneau that offer an immersive Juneau experience thanks to their stunning views. Read carefully though as some hotels you'll need to call and request a room that faces nature versus facing downtown.
1. Juneau Hotel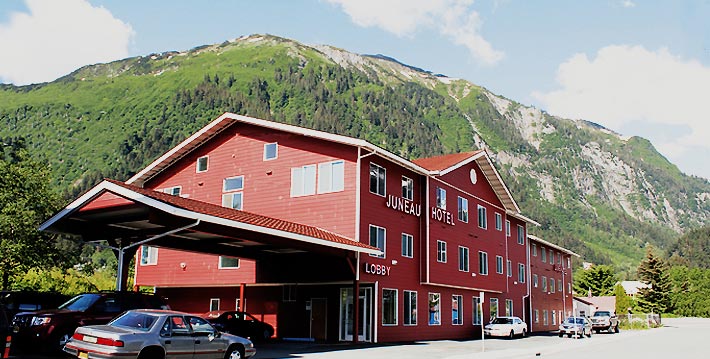 Located at 1200 W. 9th Street, Juneau, AK 99801
This hotel has a stunning view of the harbor from the front and the mountains at the back. Call to make reservations to book the side you'd like to be on to take in the stunning views.
You'll be near the Juneau-Douglas Bridge and just down the street from the Visitors Bureau. Though you're in the heart of downtown Juneau, you're also in a stunning area with close proximity to outstanding sightseeing and restaurants.
Here's what a customer had to say about the view and their stay at Juneau Hotel: "Fabulous view of the harbor. Staying here was like being at home."
If you enjoy watching boats come and go, have plans to do some fishing or whale watching while in Juneau, this is the perfect place to call your home base while you visit.
2. Silverbow Inn
Located at 120 2nd Street, Juneau, AK 99801
While the view from your room might not be much to look at, the rooftop terrace is pretty spectacular. Head up there with an evening drink or a cup of coffee in the morning. You'll have a nice view of the water and downtown.
And because you're in the heart of downtown Juneau, you're within walking distance of many great restaurants and neat sightseeing locations.
With just 12 rooms, this is hotel you'll want to book several months before your trip if you hope to stay here.
To get a better idea of what it's like to stay at Silverbow Inn, here's what a customer had to say about their stay: "Beautiful view over the water and a very homely environment with spacious rooms and communal sitting/dining/kitchen area."
3. Beachside Villa Luxury Inn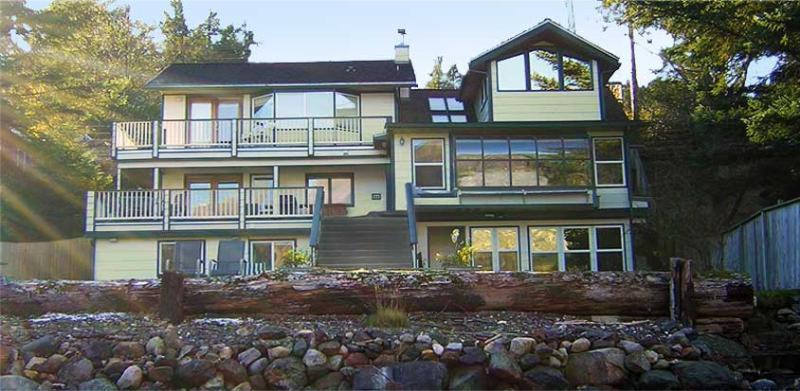 Located at 3120 Douglas Highway, Juneau, AK 99801
Situated near the water, this luxury inn is stunning. Enjoy the private beach and on-site spa to relax during your travels. Open the back doors and let the sea air surround you in one of five private rooms at Beachside Villa Luxury Inn.
Choose between mountain views or harbor views during your stay, but because there are only five rooms, plan to book early to ensure you get to stay in the room that meets your needs.
Located on Douglas Island, you'll need to plan to have reliable transportation to reach downtown, sightseeing and restaurants.
Here's what a customer had to say about their stay at Beachside Villa Luxury Inn: "What a wonderful experience! Awesome views wherever you look. Truly top-notch, luxurious bed and furnishings! Everything a person could want. So relaxing!!!"
4. Pearson's Pond Luxury Inn and Spa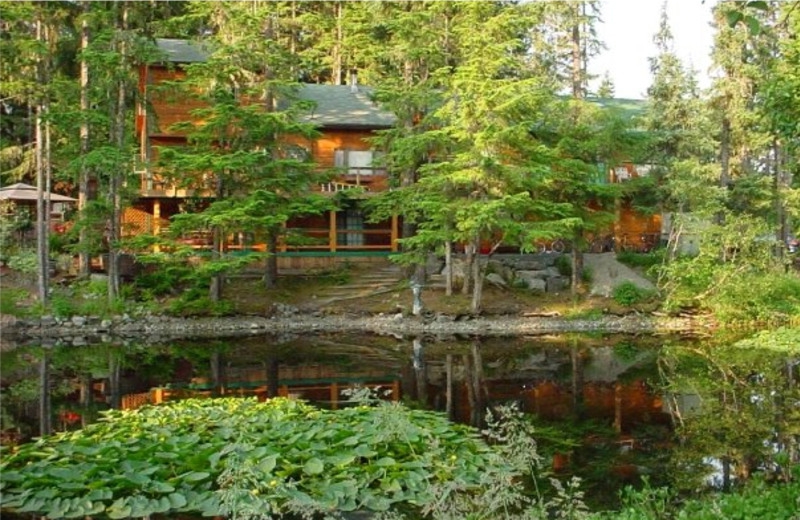 Located at 4541 Sawa Circle, Juneau, AK, 99801
Take a step back from the busy sightseeing and adventures in Juneau to relax and pamper yourself at Pearson's Pond Luxury Inn and Spa. The outdoor experiences are phenomenal at this bed and breakfast.
Enjoy the free on-site bikes, fishing, kayaking, easy access to hiking trails, cross country skiing, charming gardens, terrace and picnic area.
Here's what one customer said about their stay at Pearson's Pond: "Beautiful place, very peaceful and quiet. Great for calm after a day's adventure."
5. Four Points by Sheraton
Located at 51 Egan Dr, Juneau, AK 99801
Overlook the harbor or a stunning vista of snowy mountaintops while you rest at Four Points by Sheraton in Juneau.
A customer summed up their stay in a simple, few words by saying: "Wonderful view, fabulous location."
You'll be able to enjoy the benefits of staying downtown while enjoying watching the coming and going that happens in the harbor. But you won't be able to forget the mountains and their splendor off in the distance.
6. Baranof Downtown, BW Signature Collection
Located at 127 N Franklin St, Juneau, AK 99801
This hotel backs up to the beautiful hills and mountains of Juneau. On the front side though, you'll be immersed in downtown life. Be sure to book a room that matches your style for your stay in Juneau.
While the views out the back are stunning and the old architecture of the hotel will take you to another time, know that the rooms are smaller due to the era when this hotel was built. The older rooms and building may or may not be what you're hoping for while staying in Juneau.
Because of that, customer reviews are all over the place for this hotel as some enjoy the old hotel feel and others found it uncomfortable.
7. Best Western Grandma's Feather Bed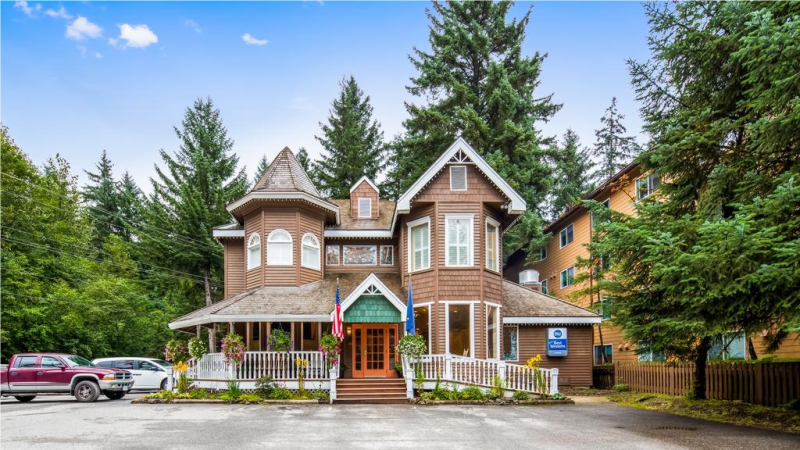 Located at 2358 Mendenhall Loop Rd., Juneau, AK 99801
Located in the valley, this hotel is a bit more secluded. You won't have any mountain views or views of the water from this hotel, but you will be nestled in nature. It's certainly quaint and charming and offers a very different experience from staying anywhere near downtown.
With only 14 rooms, you'll want to book your trip well in advance if you hope to stay at this hotel. And because of the bed and breakfast size and service of this hotel, you should also plan to spend a bit more per night to stay here.
Your restaurant options will be fewer than if you stay downtown and you'll need to be prepared with transportation for sightseeing since you won't be able to walk to major destinations.
The hotel gets great reviews from customers though. Here's what one customer had to say about their stay: "Great small hotel. Reminds us of a hotel from the turn of the century."
Book Your Hotel in Juneau with a View
If you're looking for a comfortable place to stay during your travels to Juneau, we'd enjoy the honor of welcoming you to Juneau Hotel. With in-room laundry, a full kitchen and all the amenities of home, we know you'll be comfortable here.
Plus, our hotel is very family-friendly, and the room sizes are great for families traveling together. Book your stay with us today.
Further Reading:
Keep Reading