More than half (58 percent) of all tourists visiting Alaska arrive by cruise ship. In 2018, 626 cruise ships docked in Juneau, offering a stunning wildlife experience and quaint downtown shopping and eating for cruise ship passengers. 
With so many people choosing to travel to the area via a cruise ship, is it worth to plan a trip directly to Juneau without a cruise? Absolutely! Without a cruise ship, you'll enjoy these great benefits.
More time to explore

Authentic Juneau experience

Smaller crowds 

No set timelines

Lower trip price

Greater excursion options

Flexibility in timelines
Traveling to Juneau on a cruise ship is certainly not a bad way to experience the city. But it will include larger crowds and a limited amount of time within Juneau. If you want to really experience the area, traveling without a cruise is extremely worth it. And with the right planning and resources, the trip can be quite affordable. 
Learn more about the benefits of traveling to Juneau without a cruise.
More Time to Explore
When a cruise ship docks in Juneau, you likely only have about a day to see the area. That means prioritizing one excursion and maybe getting the opportunity to eat at one downtown restaurant.
You won't have tons of leisure time to just explore and enjoy all the beauty that Juneau has to offer. Traveling without a cruise ship means you set your own timelines. You won't have to hurry back to a ship or risk being left behind and needing to book travel back home.
A trip to Juneau will be far more leisurely if you set the plans and decide when and where to travel.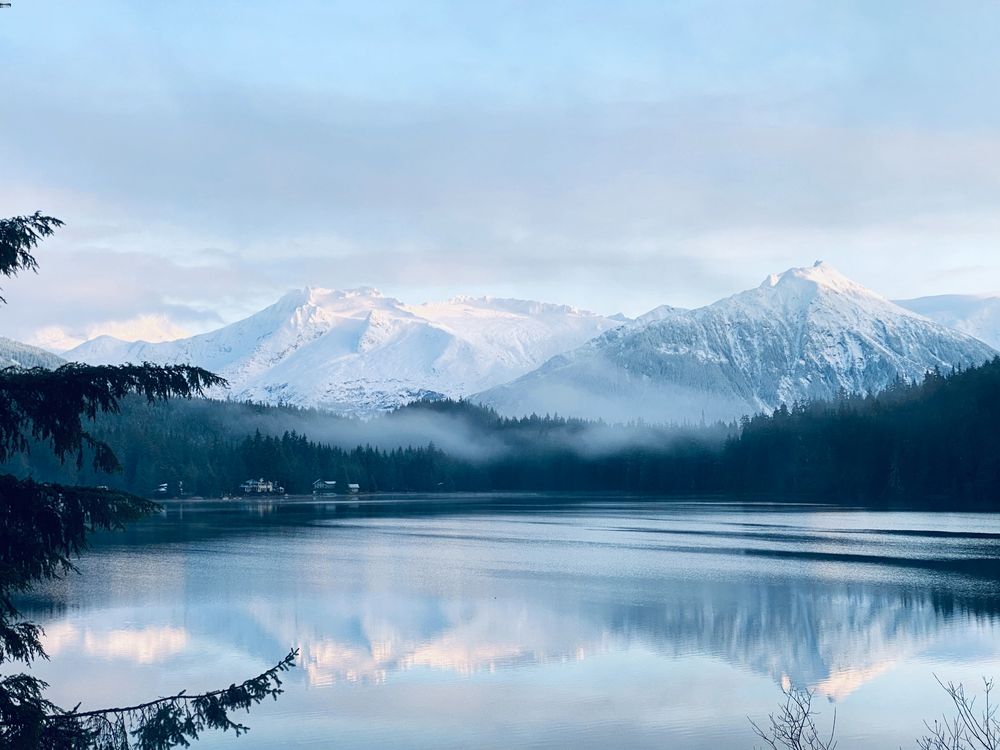 Authentic Juneau Experience
Cruise ships offer a great way to see many locations in a short timeframe. But they also drop you in the more touristy areas where you only experience a small part of the local flair. The experience at cruise docks and preset excursions through the cruise line are not authentic.
While you'll see a small window into life in Juneau, you won't get an authentic experience since you'll be in the most touristy area of the city.
Planning your own trip without a cruise will allow you to get off the beaten path and see the nature and wonder that make Juneau stunning. Talk to locals about the best places to visit and the cuisine that makes the area unique. That way, you don't follow the cruise line's commercial advice and end up at the restaurants that cater to cruise ships instead of offering an authentic experience.
Smaller Crowds
The moment a ship docks and begins allowing passengers onshore, the area in and around the cruise ship becomes flooded with tourists. You'll struggle to navigate the city thanks to enormous crowds all trying to do the same thing as you – experience Juneau in a day.
When traveling to Juneau without a cruise ship, you can strategically choose when you'll be near the docks to avoid large cruise crowds. You don't have to avoid downtown Juneau entirely, just choose the best days when fewer cruise line passengers are disembarking.
Go downtown before the cruise ships arrive for the day to see what makes shopping and exploring in Juneau fun.
Looking for a Hotel in Juneau?
No Set Timelines
One of the great things about the wilderness in Juneau is that you have nowhere to be. You can unplug and ignore your watch and calendar as you hike and take in the area's beauty.
Cruise vacations include so many timelines you have to keep in your mind. You might need to set alarms on your phone to avoid losing track of time and missing the boarding call for your cruise. Or your options for where to go and what to do can be limited because of your set timelines for following your fellow cruise passengers.

Lower Trip Price
In a sense, cruise vacations are like an all-inclusive experience. And while that can feel freeing as you don't have to worry about carrying a wallet while onboard, it can also be quite pricey.
The per-day cost of a cruise vacation to Alaska can far exceed the price you'd pay to plan your own trip while enjoying more leisure time. Depending on the length of your cruise, you could be looking at a few thousand dollars per passenger and needing multiple cabins if your party includes more than a couple of people.
Planning your own trip to Juneau means you can take advantage of lodging opportunities like extended stay suites, which host up to six guests comfortably. That way you have all the accommodations you need for a larger party at an affordable rate.
Greater Excursion Options
Some of the best Juneau excursions require all-day flexibility. If you want to see wildlife, you might need to be patient. That's because while tour guides know generally where to find this wildlife and when they'll be most active, there are no guarantees.
Whale watching, hiking, hunting and more can be challenging if you only have a few hours in the area. Book the best excursions by avoiding an Alaska cruise vacation.
And when booking excursions during a cruise vacation, you must pick and choose the one that is more important to you since you only have a day or so to explore. With a trip that you plan to the area, you can take multiple excursions to see the sights that are most important to you.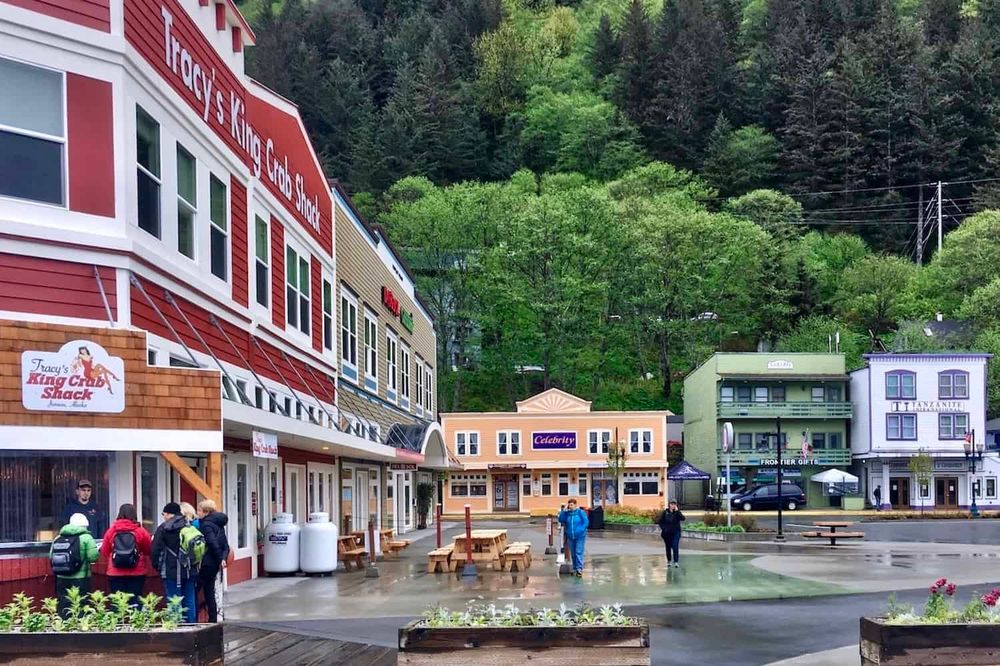 Flexibility in Timelines
Cruises are most popular in July and August due to the weather in the area. The full cruise season runs May through September, which is also the busiest time of year in Juneau.
You might find that traveling during these times of the year will mean limited options for booking experiences and long wait times at restaurants, shopping and transportation.
You can plan a trip to Juneau any time of the year. While May through September is the most popular, you can plan a winter trip to experience the outdoor winter wonderland.
Central Hotel Options
When booking your own travel to Juneau, you can also choose the best centralized hotels that put you close to the attractions you're most interested in.
A downtown Juneau hotel offers the ability to walk the city and see the historic landmarks. These hotels often have about a dozen restaurant options within walking distance so that you can enjoy variety without paying for order delivery or needing to call a taxi or rideshare.
You'll also get far better accommodations than the cruise ship cabins. These cabins tend to be small, challenging to navigate and ideal for only two people. Juneau Hotel offers suites that provide the comforts of home at an affordable nightly rate. You'll have your own kitchen and washer and dryer so that you can adventure in Juneau how and when you want to.
Book your Juneau Hotel stay now to secure the best rates and travel on your own timeline.
Keep Reading