To make your trip to Juneau genuinely memorable, consider getting a bird's eye view of Alaska's capital city. If you're pondering things to do in Juneau, there's no better option than exploring the city from above.
Depending on your daredevil rating, you can soar over Juneau by taking a ride on the Mount Roberts Tramway or by jumping aboard a helicopter or seaplane. Whichever option you choose, it's easy to reach any of them from The Juneau Hotel, which is conveniently located in downtown Juneau.
Mount Roberts Tramway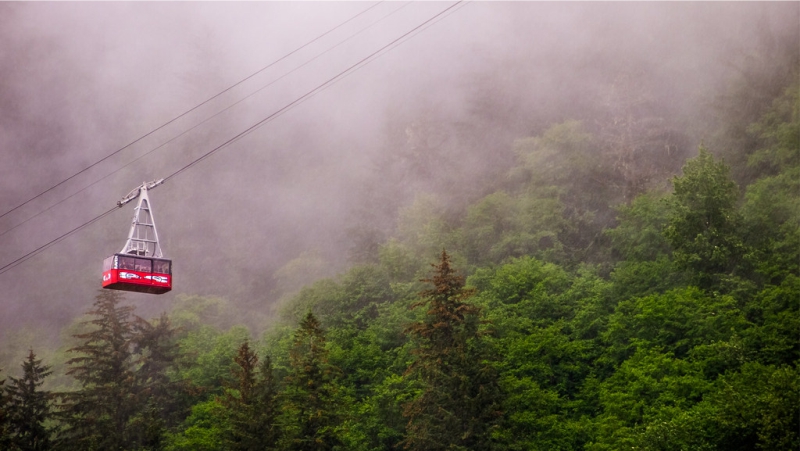 The Goldbelt Mount Roberts Tramway provides views of Juneau and the Gastineau Channel. The tram leaves every five minutes from downtown Juneau for its ascent of Mount Roberts. Maximum capacity is about 60 people, and experts recommend taking morning rides to avoid big crowds. Tickets cost $35 for adults and $18 for children 3 to 12. Children 2 and younger can ride for free.
When the tram arrives, you can take a hike or scope out the scenery from wildlife viewing platforms. You also can watch an 18-minute film on the history and culture of the Tlingit, Alaska's indigenous peoples, at the Chilkat theatre. The film, "Seeing Daylight," is shown on the hour and the half hour. If you want to bring home unique souvenirs, be sure to visit Raven Eagle Gifts and Gallery where you can find an assortment of Alaskan-made items including artwork, collectibles, and jewelry.
Before you head back down the mountain, enjoy a meal or at least some dessert at the Timberline Bar and Grill. The restaurant serves fresh Dungeness and king crab as well as locally-caught salmon and halibut. If you don't want fish, you can try reindeer sausage or bison. The Timberline serves beer from Alaskan Brewing Company, wine from Bear Creek Winery and Alaska-made spirits. For dessert, try a slice of Alaska blueberry pie. The restaurant also offers views of Juneau's historic waterfront, Douglas Island, Mount Juneau, and the rainforest.
Helicopter Tours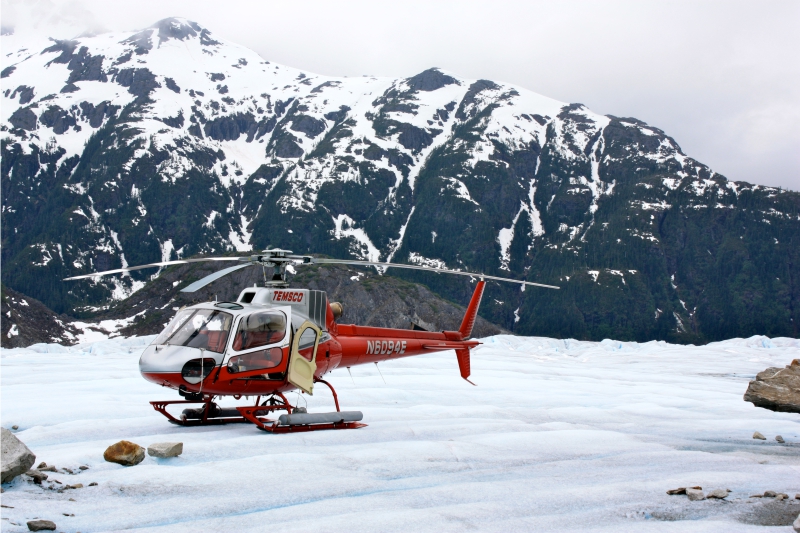 A Temsco Helicopters tour lets you not only see Juneau from above but also provides a chance to walk on the Mendenhall Glacier, a 13-mile long glacier, that's at the top of any list of things to do in Juneau. Temsco also offers a pilot's choice trip. Your pilot will land on two of the 36 named glaciers that stretch across the 1,500-mile Juneau Icefield. Potential glacier landing spots include the Taku, Gilkey, and Mendenhall. For booking information, visit the company's website.
Coastal Helicopters' icefield excursion offers a flightseeing tour with a landing in the Juneau Icefield. The pilot also serves as your tour guide and will both narrate your air tour and lead an informative glacier walk. Tour price: $309.
Up for a more energetic trip? North Star Trekking promises to provide a rugged two-hour hike through the icefield with your helicopter tour. The package includes lessons on mountaineering gear, and glacier hazards so you'll be able to access more remote areas of the glacier.
No experience is necessary, but you must be at least 12 and in good physical condition. Tour price: $435.
Seaplane Tours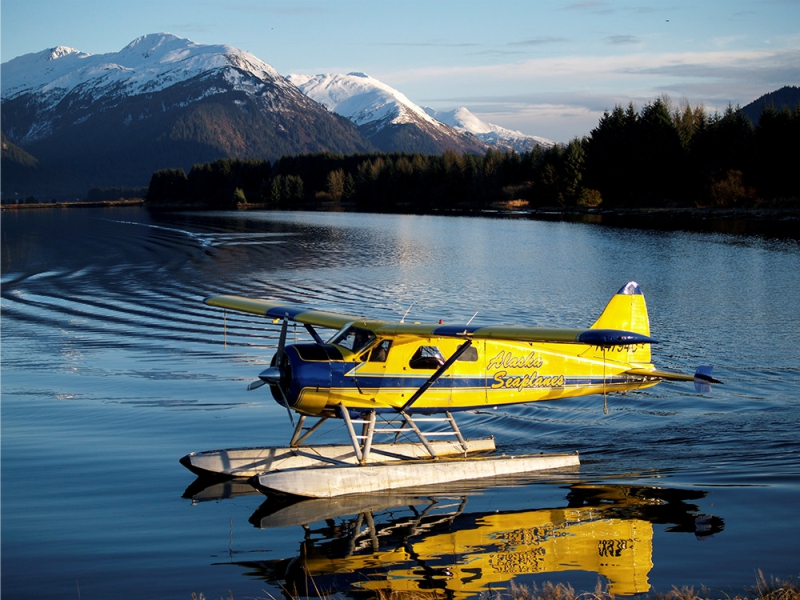 Wings Airways five-glacier tour provides a chance to see the Juneau Icefield from an Alaskan bush plane. The 40-minute journey begins on Juneau's historic waterfront. The seaplane then glides over the Taku, Norris, Hole-In-The-Wall, and the East and West Twin Glaciers. Wings Airways offers only window seats to provide the best views. Tour price: $229 for adults and $193 for children under 12. Babies under age 2 may travel for free if you hold them on your lap.
Wings Airways also offers brunch, lunch and dinner tours that add two hours to explore the grounds and enjoy a feast at the Taku Glacier Lodge. The meal includes grilled wild Alaska salmon or chicken and drinks chilled with glacier ice. Brunch adds reindeer sausage and scones. Tour price: $329 for adults and $283 for children under 12. Babies under age 2 may travel for free if you hold them on your lap.
If your list of things to do in Juneau includes seeing brown bears in their natural habitat, consider taking a flightseeing tour to Admiralty Island with Alaska Adventures Juneau. Your seaplane ride will take you over remote areas that aren't accessible any other way. Be prepared for a two-mile hike over uneven terrain to the Pack Creek viewing area. The tour, which lasts for 4 to 6 hours, includes rain gear, rubber boots, a day pack, binoculars, and a light lunch or snack. Call (888) 658-6328 or email to check prices.
Choose Your Adventure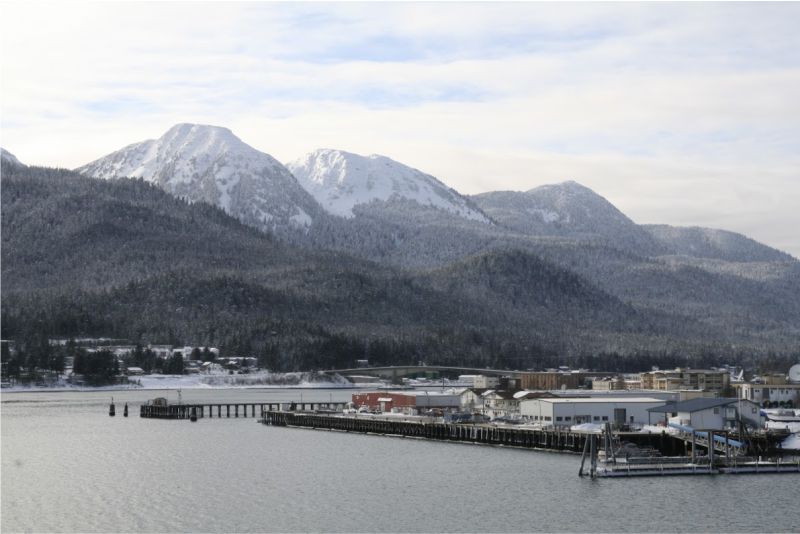 Whether you want to gaze on alpine meadows, explore Juneau's ice fields or watch brown bears feast on fresh fish, there's no shortage of things to do in Juneau. Explore your options for seeing Juneau from above from the comfort of The Juneau Hotel, which is conveniently nestled in the heart of downtown.
Related Articles:
Keep Reading