With the arrival of spring, many homeowners are now ready to begin renovations. During the winter months, these home improvement projects aren't possible due to the weather. As you work with your builder to prepare for your renovation project, make plans for when you'll need to be out of the house.
A Juneau extended stay hotel can help you stay comfortable. The hotel can provide the comforts of home while your house is in disarray. You'll be close by to check in on the project, but you'll also have quiet space to work, relax and unwind at the end of the day.
Here's a look at the top reasons to book some time at an extended stay during a home renovation.
1. Juneau Extended Stay Hotel Provides Quiet Space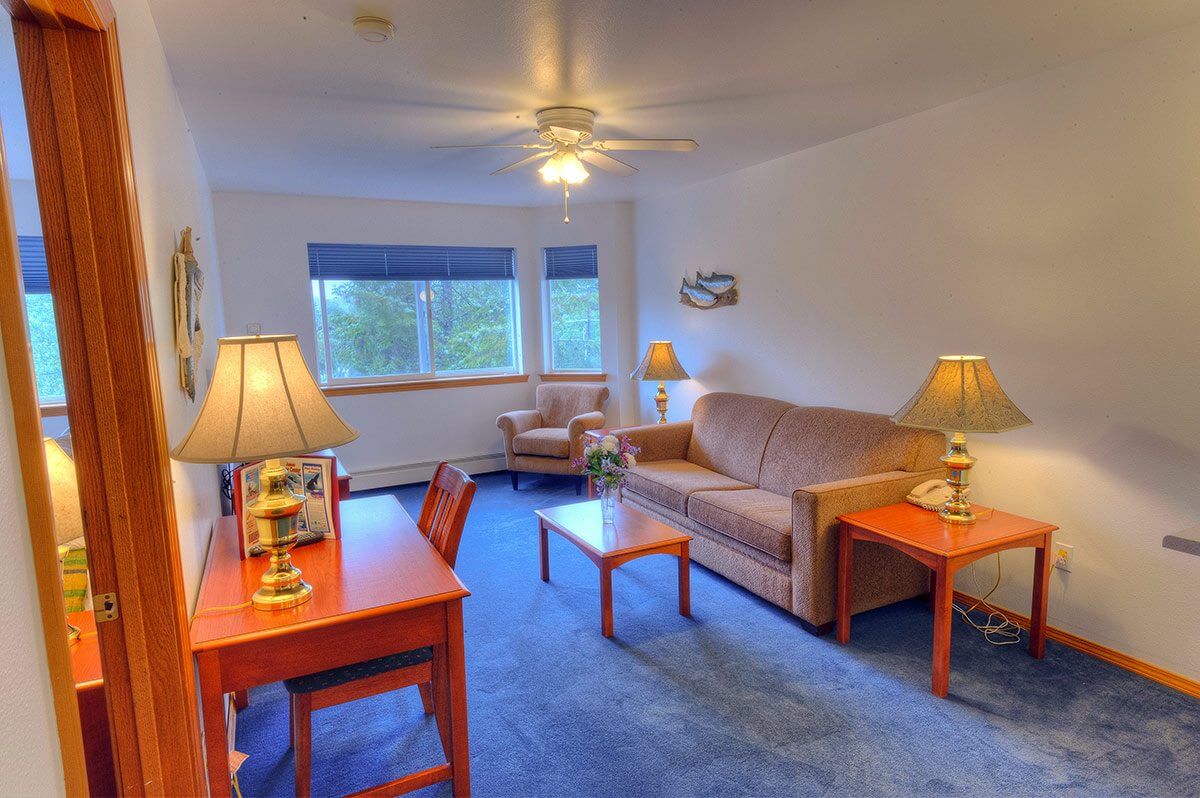 Home renovations are noisy. Whether you need a quiet place to work, or your children need space to do their homework in the afternoons without disruption, you'll find that here. Families with young children can also ensure children have a safe and quiet place to nap so that everyone is at their best.
Construction noise might not seem like a big deal at first, but most home renovation projects take a few months. With time, the noise and chaos inside of your home will get to you.
2. Avoiding Dust, Dirt and Debris
People with allergies or asthma might suffer greatly staying inside of a home while it's under construction. These projects naturally create a great deal of dust, dirt and debris.
Even if you aren't allergic or don't suffer from asthma, it can be challenging to see your home turned upside down. You might feel the urge to do a deep clean at the end of every day when the construction crew leaves. But that isn't really practical when you still have your regular responsibilities.
Spending some time away can help you worry less about the dirt and dust in your home until the project reaches a practical place for you to begin cleaning up after the crew while they put the finishing touches on your dream home.
3. Preventing Micromanagement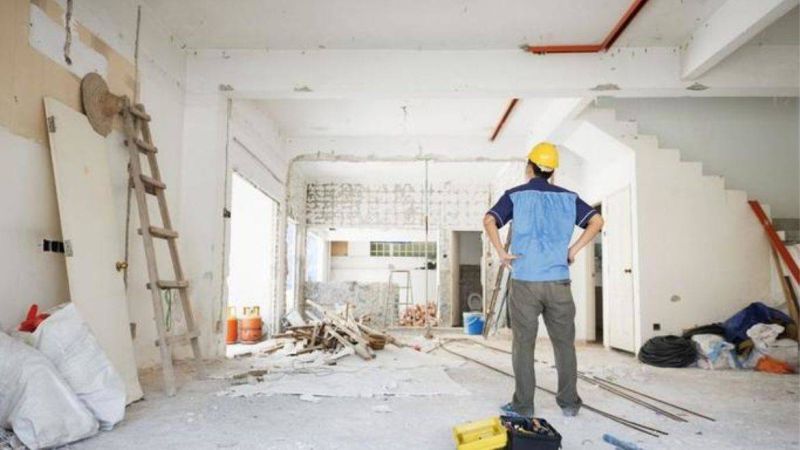 People who aren't construction experts might not fully understand the processes and steps involved in a home renovation. You might find yourself following behind the crew and micromanaging the project simply because you don't know the phases that such projects require.
Getting away can help you worry less about the project and check in at the end of each day or every few days instead of hourly. Trust your project manager to oversee the project and just get regular updates from him or her instead of being there to oversee every small detail.
While letting go of a project so near and dear to your heart might feel challenging at first, know that it's worth it to keep your sanity during the project.
4. Safe Space During Demolition
Some home renovations include knocking down walls or even demolishing an entire room or section of your home. It's safer for you to stay elsewhere during these times.
This part of the construction process can also be a bit emotional for some people. Seeing your home being demolished is challenging as you think about the memories you've shared there. It can be easier to instead walk in when the home now matches your dreams. While you might still feel emotional, this phase will likely be more bittersweet than just bitter.
5. Private Space Friends and Relatives Can't Provide
People who need to be away from their homes sometimes move in with friends or relatives during renovations. But this often means having shared living spaces and could lead to some interpersonal challenges.
Individuals who are especially private or introverts who need time alone to recharge will be better served staying at an extended stay. Here, you'll be guaranteed quiet solitude to recharge.
Moving in with friends or family could harm your relationships in ways you can't imagine until you're in the situation. Avoid these challenges from the start by shortening stays with friends and family using an extended stay.
Often, family members want to help out while you're going through a home renovation, so you can plan to spend a week or so with them if you're comfortable. Then book a hotel for the rest of the time you need to be out of your home.
6. A Free Gym to Burn Off Stress
Home renovation projects are lengthy. There are dozens of decisions homeowners have to make throughout the process. And sometimes, you have to change details mid-project due to limitations of your home or availability of fixtures or furnishings.
It's a stressful time, but one that regular exercise can help. At a Juneau extended stay hotel, you'll have access to a free gym to burn off your stress each day. And because the gym is on-premises, you'll be able to take advantage of it despite your busy schedule of managing day-to-day responsibilities along with checking in on your home renovation project.
Head to the gym at Juneau Hotel where you can get some exercise, watch your favorite TV shows or lift weights to refocus yourself after a stressful day. Or, you can start your day off right with a morning session in the gym before work. You can integrate your workout into your day whenever it's convenient for you because the gym is open 24/7.
7. All the Comforts of a Home Away from Home
The idea of staying in a hotel might not sound very appealing to you for more than a few days. However, an extended stay has a living room, kitchen and dining space.
You'll still be able to grocery shop and cook for yourself and your other family members just like you would at home. But you won't have to contend with construction traffic and constant changes to your home.
An extended stay truly provides all the comforts of home. You can even book a suite with Juneau Hotel that has multiple bedrooms to meet your family's needs for quality sleep.
8. Vacation Within Your Hometown
Take some time to relax and enjoy your hometown by staying in the heart of downtown Juneau. Juneau Hotel will put you within walking distance of some great attractions and restaurants to help you pass the time until your home renovation is complete.
See the tourist attractions and landmarks you've never taken the time to enjoy. Head to a museum or complete our downtown Juneau walking tour. We've even designed it for kids to make it a fun excursion for families.
Planning Your Home Renovation with Juneau Hotel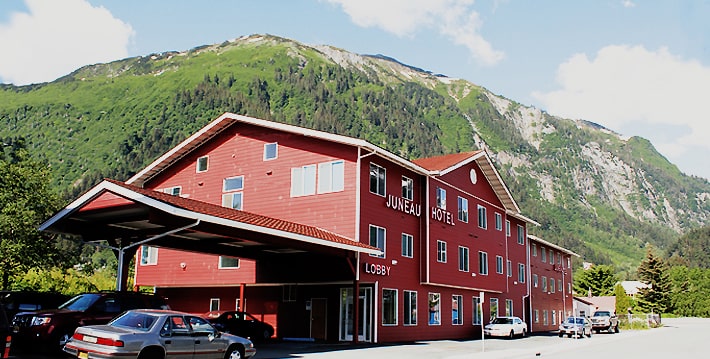 Nights will start to book up as the tourist season begins. Don't wait too long to book your extended stay with us to make sure you can stay in one hotel during your home renovation. We'll be delighted to have you and will do all that we can to make your stay comfortable and enjoyable.
Take advantage of extended stay specials for affordable rates that won't impact your home renovation budget. Rest, relax and enjoy while you turn your home into your dream home. Book your Juneau Hotel extended stay now.
Further reading:
Keep Reading