Budgeting for vacation helps reduce the stress of wondering where to go and what to do when you arrive at your destination. It also ensures that when you arrive back home, there are no surprises on your credit card bill.
So how much does a Juneau hotel and vacation cost? It really depends on what you want to explore during your stay. We'll cover common expenses and provide a better idea of how you can explore the area within a reasonable budget.
How Much Does a Juneau Hotel Stay Cost?
When traveling to Juneau you have many options for your hotel stay. You can choose to stay downtown where you're within walking distance to many restaurants and attractions. Or stay further out among nature as you immerse yourself in the great outdoors.
On average, hotels are about $120-140 per night. Just be aware that prices fluctuate between the busy season and off-season. The off-season for Juneau is September through April. June is the busiest and most expensive month to plan a vacation in Juneau.
Considerations in saving when it comes to your Juneau vacation and hotel expenses include:
Book a hotel room with a full kitchen so you can eat in for some of your meals.
Look for a hotel that offers an airport shuttle to save on a rental car.
Stay downtown where you'll be centrally located to many attractions and sightseeing opportunities to reduce transportation expenses.
Travel with others and share a suite. You'll have great company and be able to split the hotel expenses. Juneau Hotel offers a 2-Queen Bedroom Suite with a kitchen so you can enjoy your stay comfortably and with family or friends.
Extend your stay to enjoy bulk pricing at some hotels.
Budgeting for Restaurants in Juneau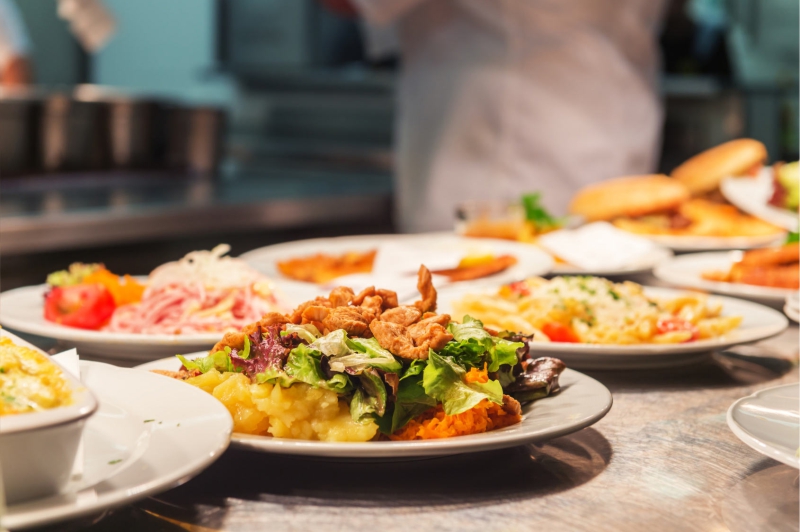 The Juneau cuisine is diverse. Because it's a coastal area, of course, the seafood is fantastic, but you'll be impressed by the prices at Juneau restaurants.
On average a meal is $16 per person. So if you eat out for breakfast, lunch and dinner, you should budget for $48 a day. If you plan to purchase alcohol with your meal, plan an extra $13 per person who is of drinking age.
You can easily save some money on breakfast but still enjoy yourself. Head to Sacred Grounds for a delicious breakfast sandwich and a hearty cup of Alaskan roasted coffee. It's located downtown, so you can easily walk there if you stay at a downtown Juneau hotel.
You'll find a great list of local coffee shop options in downtown Juneau. Make plans to try a different one every day to really take in the local vibe and save on a sit-down breakfast elsewhere. Try Heritage Coffee, Coppa and The Grind Coffee Co.
If you'd like to save on your food budget, you can also do takeout a few nights and enjoy dinner inside your hotel room. Tourists who spend their days hiking and on excursions often enjoy this option and it eliminates the expense of tipping for table service.
Another way to save is to get groceries and make your meal inside your hotel room. Booking a room with a kitchen will open up this opportunity for you. And while you're at the store, you can pick up some bacon and eggs for the morning breakfast to prepare for a cost-effective breakfast the next day too.
Transportation Budgeting for Juneau Vacation
Before you can budget accurately for transportation, you should get a better idea of what you want to do while in Juneau. If your plan is to explore historic buildings and learn about the area, you can do that easily without spending anything on transportation by staying at a downtown hotel.
Some excursions also pick up customers at their hotels, depending on where you're staying. All these factors will contribute to your transportation budget.
Consider also how many people are in your party to evaluate whether a taxi, public transportation or a rental car will make the most sense for you. Parties of four or more might struggle to get a taxi or rideshare the accommodates their entire party, so you might then consider renting a car.
Additionally, families traveling with children who need a car seat might also need to rent a car to make transportation simpler.
On average, you can expect to spend $30 per person, per day for transportation if you're traveling via a taxi.
Budget-conscious travelers can evaluate excursions that pick up at their hotel, securing a Juneau hotel with airport transportation and exploring the area near their hotel on foot.
Juneau Excursions and Other Entertainment Budget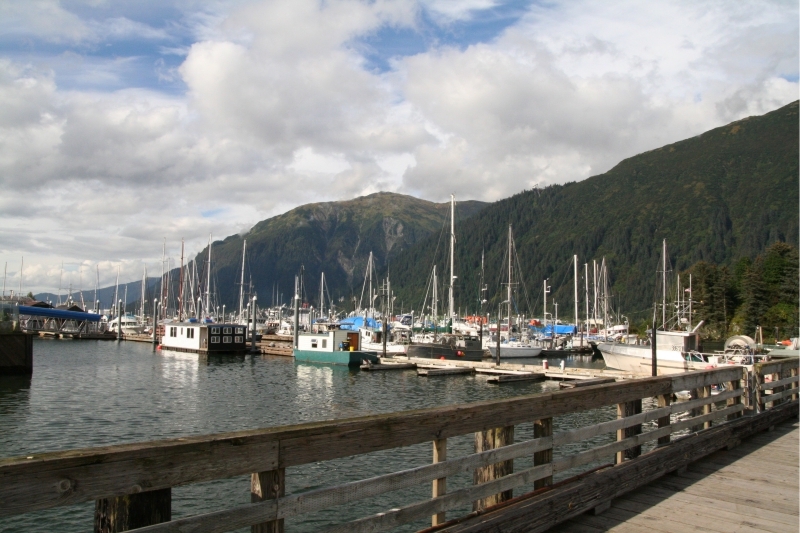 Entertainment costs while staying in Juneau will vary based on what you plan to explore each day. Here's a look at some common activities and their cost:
Sightseeing downtown (break this into two days if you plan to see everything and be sure to check out our walking tour article) – $0
Mendenhall Glacier Tours (these vary based on how you see the glacier but we've put the more expensive price) – $60
Alaska State Museum admission – $5
Glacier Gardens admission – $22
Whale and dolphin tours (prices vary based on length of tours, food provided, etc.) – $40-180
According to Budget Your Trip, the average cost of entertainment per day, per person in Juneau is $14. However, as outlined above, it really depends on what you'll be doing each day as to the total cost.
If you're looking to save money but still see some of the wonders of the area, you can go whale watching without paying for a tour. Head to Elfin Cove dock and enjoy a picnic. This area is known for being a great spot to find these amazing creatures because they migrate here from Hawaii.
To spot some sea lions, visit Amalga Harbor. Just be aware that this is where sea lions come to eat so if you're with individuals who feel squeamish about that, you might want to avoid the area. It's a popular feeding area because salmon wait there for high tide.
Adding Up All Average Juneau Vacation Expenses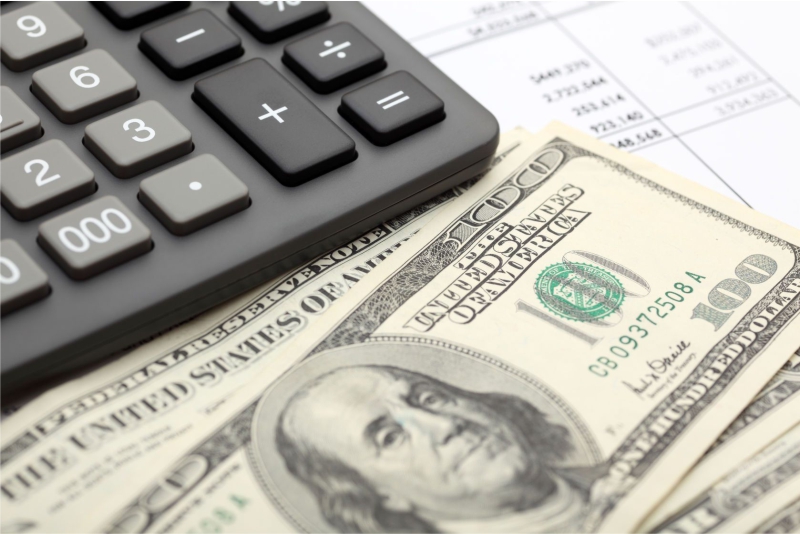 We'll use the average expenses we've outlined here as a guide to building a budget for two people to take a weeklong Juneau vacation. Here's a look at how these expenses add up.
Juneau hotel stay: $130 average per night, times 7 nights = $910
Eating out at restaurants: $48 average per person, per day, times 7 days = $672
Transportation: $30 average per person, per day, times 7 days = $420
Excursions/entertainment: $14 average per person, per day, times 7 days = $196
Total estimated budget for two people to take a weeklong Juneau vacation: $2,198
You have many opportunities to trim your budget by adjusting your plans during your stay in Juneau. But regardless, you'll enjoy a relaxing and enjoyable time while in the area. If you're looking to unplug, nature will help you do just that. And you'll have plenty of interesting experiences and excursions to distract you from work or your smartphone.
We'd love to host you for your stay at Juneau Hotel. We have many room configurations to make your stay comfortable and enjoyable while accommodating you and your family.
Check availability and book online to start planning your Juneau vacation.
Further Reading:
Keep Reading