Juneau, Alaska, is a stunning city to visit for extended travel. But it's also an incredibly unique place, which might present some real challenges for long-term travelers.
If you're planning an extended stay in Juneau, learn about common challenges travelers face so you can prepare yourself and ensure the best outcome for overcoming these challenges.
The best way to travel to Juneau is by plane

You'll need to prepare for a much different climate than where you're from

The wildlife is stunning but requires space and respect

Although It's a coastal city, don't plan on swimming

If you're planning outdoor adventures, you should seek out a guide

Daylight hours are likely very different from what you're used to

Finding comfortable extended stay accommodations can be challenging
We'll explain ways you can still enjoy Juneau despite these extended travel challenges and how your accommodations can make a big difference. 
The Best Way to Travel to Juneau is by Plane
You can't drive to Juneau, though you can get close and then take the ferry over. So if you're visiting from the "lower 48", you'll likely fly to Juneau. As such, once you arrive you won't have a car to get around.
While you might not be used to walking to get around, downtown Juneau is very walkable. The best way to overcome this challenge is to pack for the weather. Layer up and be sure to bring water-resistant layers as rain and snow are common in the area.
Make sure your footwear is also water-resistant so that you will be comfortable while walking around the city.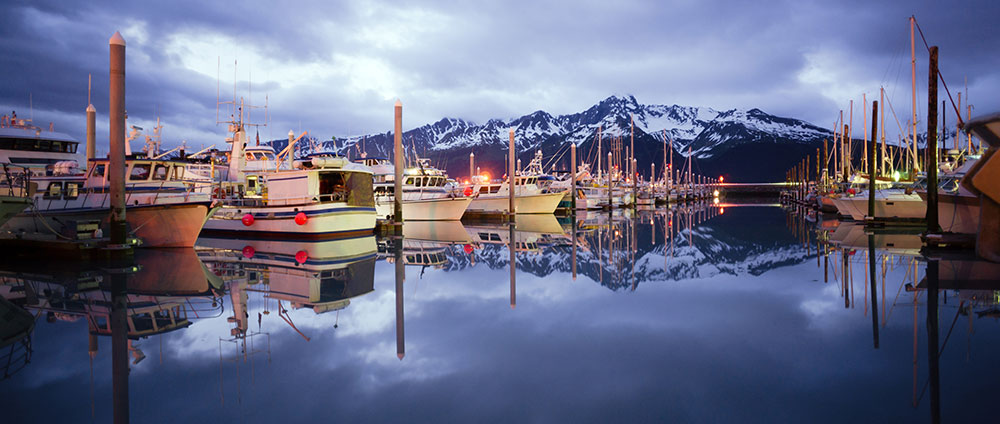 And if walking isn't right for you, Juneau does have a good bus transit system. You can ride the bus to major attractions and tourist areas or your favorite restaurant. Getting around without a car should not be a problem, but plan around it and make sure you leave plenty of time for walking or traveling via bus when you schedule activities.
Of course, if you want to get somewhere fast, you can also call a taxi or rideshare service. That way, you can get around in a way that's familiar to you.
The Juneau Airport also has plenty of rental car options if you can't stay in a central location to walk or take public transportation to your daily activities. 
You'll Need to Prepare for a Much Different Climate Than Where You're From
Even during the warmest summer months, Juneau's average temperatures are in the mid-60s. Travelers from most parts of the country won't be used to these colder temps. Add in the 71 inches of rain per year that the city gets and you'll have a very different climate than what you're used to. 
Packing for the elements will be the best way to overcome this challenge. Invest in a good rain jacket that's slightly loose fitting so that you can layer up underneath. This will help you stay dry so that you don't get chilly. 
While you don't need to wear rain boots all the time, consider investing in good water-resistant footwear to prevent having cold, wet feet.
The more prepared you are for the weather, the more enjoyable your stay will be.
Looking for an Extended Stay Hotel in Juneau?
The Wildlife is Stunning but Requires Space and Respect
Travelers from big cities might not be familiar with being around wildlife. Where you're from, you might see robins, wrens, raccoons and deer. But in Juneau, get ready for bears, moose, beavers, porcupines, cranes and more.
If you respect the wildlife, these animals will respect you. Learning how to be around wildlife safely can make your trip enjoyable and allow you to take in the wonder of stunning outdoor vistas.
Alaska provides tips for viewing wildlife. These tips include:
Keep a low profile. While watching animals, try to blend in. Don't attract the animals' attention and avoid feeding them. The more you blend in with their surroundings, the more you'll get to enjoy them in their natural habitat and stay safe.

Visit wildlife during good times. During dawn and dusk wildlife are the most active. Low tides can also expose different types of wildlife you might not get to see during high tide. Getting outside during different times of day will help you soak in all that Juneau has to offer.

Watch for clues about animals nearby. You don't have to become an expert wildlife tracker to pay attention to your surroundings and read the signs for what animals to look out for. Look for droppings, footprints and more to learn more about what animals might be nearby.

Leave nature wild. Don't feed or interact with these animals. Getting the perfect photo for Instagram up close and personal with an animal is not worth it. Keep your distance and respect their home. 
Although It's a Coastal City, Don't Plan on Swimming
If you've looked at Juneau on a map, you've likely seen how close it is to the water. While Juneau is a stunning coastal city, it isn't ideal for swimming.
To enjoy Juneau's waters, plan on kayaking, whale watching, or eating a picnic at Auke Lake. You won't be doing much swimming unless you own a dry suit because even during the peak of summer, water temps are in the mid-60s. 
Kayaking is a popular way to get out on the water. Tours offer unique experiences to see Mendenhall Glacier and a close look at wildlife.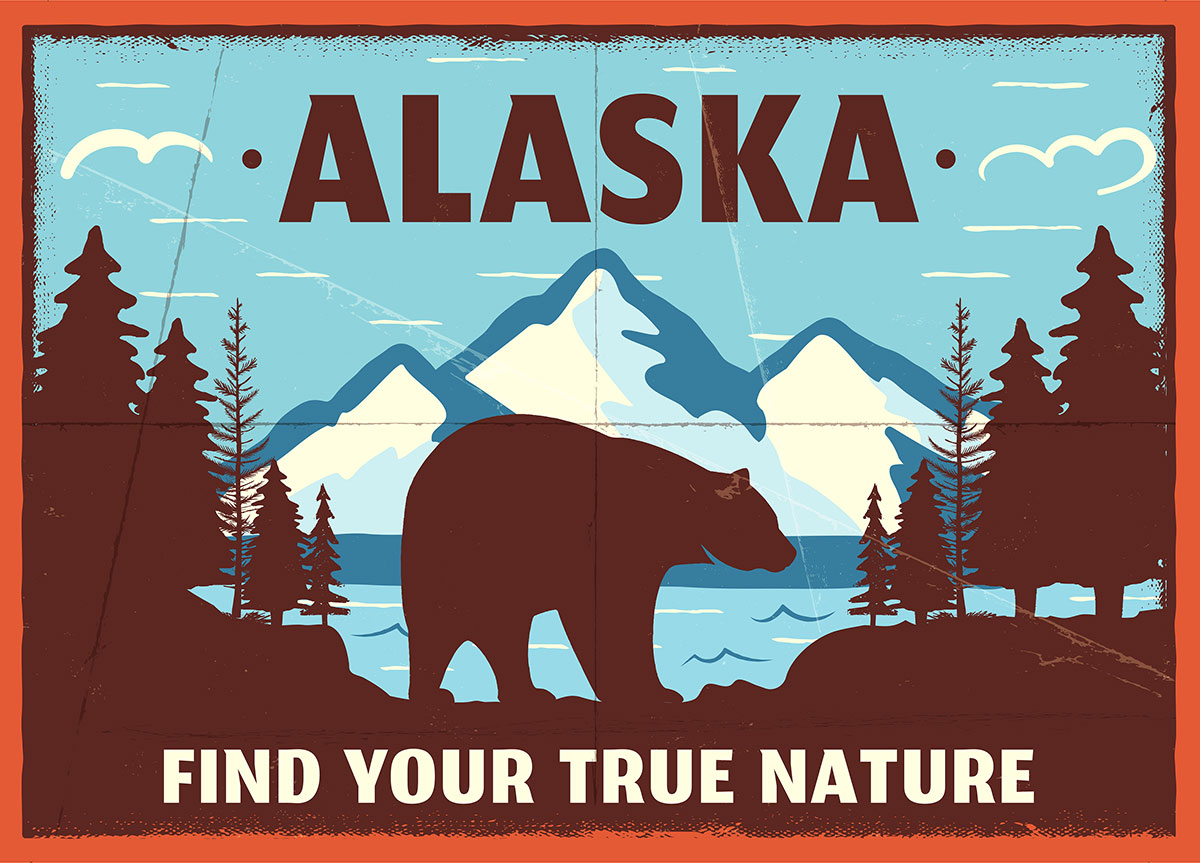 If You're Planning Outdoor Adventures, You Should Seek Out a Guide
Juneau offers many untouched areas where you can see nature at its finest. From hiking trails to the rainforest, you'll have the opportunity to enjoy outdoor adventures.
But because Juneau is rugged, it's easy to get lost on hiking trails or encounter wildlife you don't know how to act around, such as bears. To avoid getting stranded in the wilderness or facing injury, get a guide if you're planning on hiking far. 
You'll have a great time exploring outside, just be smart about how you do it. 
Daylight Hours Are Likely Very Different from What You're Used To
During the winter months, sunrise and sundown will likely be quite different from what you're used to. 
Don't get caught out hiking too late when the sun goes down around 3 p.m. during the winter. Plan for these changes and check the daylight hours before going out. Leave ample time to return to a safe place before it gets dark out.
Dusk can be a great time to view wildlife. Just be sure you're in a safe area and able to navigate your way back to town before it's completely dark out.
Finding Comfortable Extended Stay Accommodations Can Be Challenging
When you plan to travel to a new location for more than a few days, you don't want to stay in a traditional hotel. Instead, look for extended stay accommodations. Renting an apartment can mean complicated rental agreements and requesting an extension if you need to stay longer.
Instead of dealing with contracts or renting a home through Airbnb, consider an extended stay hotel. You'll get all the conveniences of a fully furnished apartment, but the safety of a hotel setting, downtown Juneau location, excellent nightly rates and more.
With an extended stay hotel, you also get cleaning services and a helpful front desk staff you don't get when renting a house or apartment during long-term travel.
Book your stay at Juneau Hotel now to experience the city in a safe, convenient way.
Keep Reading